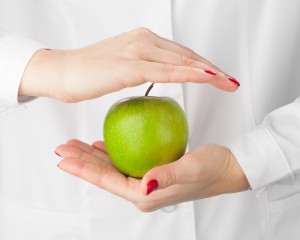 Food safety has become an important concern for government, with Canada's Public Health Agency (PHAC) approximating 4 million cases of food borne illnesses annually.
Although food safety is a shared responsibility among government, industry and consumer; industry is mostly faced with the ultimate target of implementing an effective food safety management system – with the goal of meeting government regulatory requirements. Thus, it is imperative that the industry creates food safety values with ethics and beliefs intertwined with their goal of meeting government requirements. With a high percent of food poisoning outbreak attributed to food handler error, machinery failure, sanitation and 'senior management commitment', there is a need to incorporate specific conducts and outlooks into food safety management to achieve an effective food safety system in these modern times. The Safe Food for Canadian Act suggests – among other changes, a single set of food inspection regulations, improved import control, and harder penalties for activities that place health and safety at risk.
The question industry should address now is how their company's food safety plans fit into Canada's proposed Safe Food for Canadians Act (SFCA). As changes to food safety implementation is apparent in the proposed SFCA, achieving compliance and benefiting from these new regulations takes precedence – especially for food manufacturers, importers and retailers. Expectedly, these changes will result in renewed food safety commitment by industry, a reduction in food safety hazard, strengthened and efficient legislative authorities and greater worldwide market opportunities for Canadian industries.
Quality Management Systems (QMS) including Hazard Analysis and Critical Control Point (HACCP) have assisted organizations to meet quality standards, ensure collective preventive measures and attain their shared objective for quality assurance; otherwise referred to as food safety culture. Admittedly, the science-based HACCP process ensures food safety; however, the result of an effective food safety management is the food safety philosophy of the organization. It is senior managements' commitment to food safety and the effective communication to employees. It is employees understanding of the risk and making food safety a priority to uphold. The production of safe food is an industry obligation that consumers deserve as a value that does not change. Therefore, food safety is a priority that when maintained will reduce or prevent the production and consumption of contaminated food – ultimately reducing food poisoning.
dicentra is regarded in the food industry as an expert consulting group on food safety and quality matters. We can be reached at 1-866-647-3279 or info@dicentra.com