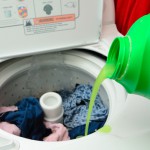 Health Canada requires that industry conduct due diligence on their consumer products through safety assessments and labelling to ensure that do not pose harm to consumers.
Under Canada Consumer Product Safety Act (S.C 2010, c. 21) (previously the Hazardous Products Act (HPA)) a "consumer product" is a product, or it's components that are likely to be used by consumers for non-commercial purposes. This includes products like laundry and detergent, household cleaners, and excludes food, cosmetics, medical devices, drugs, natural health products, pest control products, fertilizers and vehicles, which under covered under separate legislation.
The Canada Consumer Product Safety Act (CCPSA) was enforced to protect the public by addressing dangers to human health or safety that may be posed by consumer products, including those which are imported into Canada for sale. Under the Act, a consumer product must not pose danger to human health or safety (existing or potential) during the use of the product during its normal or foreseeable use. Products that pose a danger to human health or safety are not permitted to be manufactured or imported. Under the Act fall a multitude of regulations, including the Consumer Chemicals and Containers Regulations (2001) which specifically apply to chemical products and containers.
Although there is no pre-market approval required for chemical consumer products, applicable consumer products are required to be evaluated for safety as per the Consumer Chemicals and Containers Regulations (2001) (CCCR 2001) and are required to have compliant labelling as per the Guide to the Consumer packaging and labeling Act and Regulations before going to market in Canada. Compliant labelling may also include any additional statements triggered by a Consumer Chemicals and Containers Regulations review in the event that a consumer product may be classified as toxic, corrosive, flammable or a quick-skin bonding adhesive, or is in a pressurized container under these Regulations. The onus of conducting a safety evaluation of a product and its ingredients contained therein is on the manufacturer or importer. As such, documentation must be kept on file to ensure that the company has done their due-diligence to confirm their consumer product is safe and labelled compliantly for consumers. In some instances, companies importing chemical products may be requested to supply Health Canada with a consumer chemical product assessment by an inspector when entering Canada
Under the CCCR 2001, hazards are outlined under the following subdivisions as indicated in Parts 1-5 of the Regulations:
Toxic Products
Corrosive Products
Flammable Products
Quick-Skin Bonding Adhesives, and
Pressurized Containers
Classification of a consumer product for any of these potential hazards may be determined based on the physical and technical data results for the product and/or the chemical/ingredient make-up of a product. Chemical products must undergo a consumer chemical product assessment to ensure that they are classified correctly and meet regulatory requirements for Canada before manufacturing or importation.
dicentra provides sought-after guidance on product and marketing compliance, quality assurance and safety standards, research and development, new ingredient assessments and overall regulatory strategies for food and health-related products sold in North American marketplaces. We can assist you with ensuring your chemical consumer product is labelled correctly, review formulations and conduct Product safety assessments to aid in your compliance with the Regulations. We can be reached at 1-866-647-3279 or info@dicentra.com .