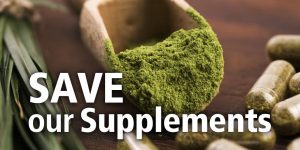 If you are at all involved in the manufacturing and/or sale of Natural Health Products, you no doubt have heard of Health Canada's proposal concerning the Regulation of Self-Care Products in Canada (launched September 8, 2016). Should it be adopted, this proposal will be the biggest legislative change to affect the industry since the Natural Health Products Regulations came into effect in January 2004.
Not surprisingly, an uproar has ensued within the industry in response to this proposal, both with respect to its contents and its timing. In terms of contents, the core feature of the proposal is the streamlining of all self-care products (including NHPs, non-prescription drugs, and cosmetics) into three risk categories: Lower Risk, Moderate Risk and Higher Risk. Lower risk products will no longer require any licensing or pre-assessment by Health Canada, while Moderate and Higher Risk products will still need to be pre-approved by Health Canada, but will only be licenced if the claims are "based on science".
In terms of timing, it was just last year that Health Canada concluded their consultation on a new Framework for Consumer Health Products. This new framework proposed the creation of a new and separate set of Non-prescription Drug Regulations. According to the draft framework, the Natural Health Product Regulations (governing NHPs) would remain intact and would, in fact, serve as a model for the Non-prescription Drug Regulations (governing over the counter drug products). Consider just some of the glowing endorsements found in the original Framework for Consumer Health Products proposal concerning the current NHP regulations:

Of all regulatory components in the framework, the approach to natural health products represents the most modernized approach. Since the coming into force of the Natural Health Products Regulations in 2004, Health Canada has improved operational capacities, established effective, efficient licensing instruments (i.e. pre-cleared information or compendia of monographs), and created a three-class system for reviewing natural health products.

The framework aims to build on recent natural health product best practices to provide consistent oversight, to the extent possible, for all consumer health products, while always making safety the priority.

Elements of the Natural Health Products Regulations, in effect since 2004, have proven to be an effective means to achieve a flexible, risk-based regulatory approach to consumer health products.
Why now, one year later, would Health Canada want to essentially gut much of the current NHP regulations ad per their Regulation of Self-Care Products in Canada proposal? They claim in the proposal that it will reduce risk to consumers – but how eliminating government pre-assessment/licencing of thousands of health products will improve the safety of consumers is unclear. They claim it will reduce confusion among consumers – but how reclassifying over a hundred thousand products already on the market and familiar to the public will reduce, as opposed to increase, consumer confusion is unclear. They claim it will result in greater assurance that products on the market are effective – in some special cases that may be true, but how this will improve in general on the current regulations which already have a framework for evaluating product efficacy based on an evidence approach is unclear. Improvements can certainly be made to the current NHP regulations, but such improvements have been made on an ongoing basis since the inception of the regulations. Why then, completely overhaul them, particularly after hundreds of millions of dollars have been spent by both government (i.e., taxpayers) and industry towards creation, implementation, improvement, and compliance.
The perplexing nature of Health Canada's move has lead to speculation as to the reasons behind the proposal, anywhere from internal hostile forces within the civil service to Big Pharma intrigues. While I am not one given to conspiracy theories, I am inclined to think that there is a degree of political motivation at work here. In reality, over the last couple of years there have been a series of media broadcasts questioning the effectiveness of natural health products and the system of oversight that the government has in place (several CBC Marketplace episodes to name just a few). Government spokespersons, when put on the spot, could not provide an immediate, adequate response to the accusations made in these broadcasts and, simply stated; government does not like to be placed in potentially embarrassing situations. In this context, Health Canada's Regulation of Self-Care Products in Canada suddenly begins to make sense. Those products considered Low Risk under the proposal would no longer be licenced and would instead need to bear a disclaimer on the label to the effect of "Health Canada has not reviewed the product for effectiveness". What better way to absolve oneself of all responsibility? Those products considered Moderate or High Risk would potentially be subject to more rigorous "science-based" evaluations. While this sounds like a welcoming idea, Health Canada has not explained exactly how the new science-based standards would differ from the science-based standards under the current system. What is certain is that many currently licenced products whose claims are based on homeopathy, traditional evidence, or epidemiological studies would no longer be licensable. It is no coincidence that it was these very types of products that were the target of much of the negative media coverage.
It also noteworthy that following almost immediately on the heels of one of the CBC Marketplace episodes a year ago, in which the CBC was able to obtain a licence for an imaginary Children's fever remedy based on homeopathic references alone, Health Canada announced that they would no longer be licencing homeopathic products for relief of cough cold and flu for children 12 and under unless they are supported by scientific evidence. This was done suddenly and without any of the usual stakeholder consultation. Shortly thereafter I participated in a regulatory committee meeting hosted by a trade association to discuss this sudden move by Health Canada. While various opinions were tabled, one participant made the following, now prophetic, comment – "If this is the sudden approach they are taking towards homeopathic remedies, how long before they start targeting NHPs as a whole?" As it turns out, not long at all.
Of course, speculating about motives is not likely to get the industry very far. The proposal has been launched and stakeholders are now given the opportunity to provide their feedback until October 24. All those who may be affected should be informed concerning the contents of the proposal and are encouraged to respond with their comments accordingly. What is at stake here is not the livelihood of industry, but consumer access to safe and effective health products. Giving Health Canada the benefit of any doubts concerning motives, the question to be asked of Health Canada is, "How, exactly, is what you are proposing in any way better than what we currently have?"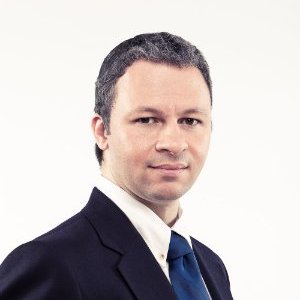 William Morkel, BSc.
dicentra, Director of Quality & Compliance