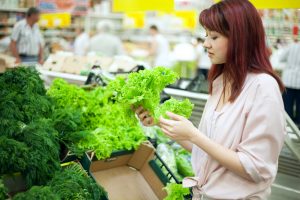 On September 8, Health Canada's Food Directorate issued a call for scientific data and information on Cyclospora cayetanensis on fresh leafy vegetables.
Cyclospora cayetanensis is a microorganism that causes disease (cyclosporiasis) in humans through its action as an intestinal parasite. The main health risk associated with this organism is "traveler's diarrhea."
The organism has been linked in the United States to fecally contaminated imported produce, and was virtually unknown before about 1990, but has been on the rise since. Previous foodborne outbreaks of cyclosporiasis in the United States have been associated with consumption of fresh raspberries, mesclun lettuce, and basil.
According to the published Notice, Health Canada's Food Directorate has begun development of a risk profile on Cyclospora cayetanensis on fresh leafy vegetables. This is being done in order to identify the risk factors for contamination associated with critical steps in the production and handling of fresh leafy vegetables, as well as the survival of Cyclospora cayetanensis on these commodities. The risk profile will also address potential detection and mitigation options for the control of Cyclospora cayetanensis on fresh leafy vegetables. To facilitate this work, Health Canada is issuing a call for data to inform the risk profile and to identify potential mitigation strategies that could be applied at various production stages.
This call for data will close at 11:59 pm EST on October 14, 2016.
For more information, see the Notice at the following link:
http://www.hc-sc.gc.ca/fn-an/consult/2016-cyclospora/index-eng.php
dicentra is a professional consulting firm that specializes in addressing all matters related to safety, quality and compliance for all product categories in the health sciences and food industries. We evaluate, implement, and provide all the necessary support for your products and operations to gain market access and build confidence in your brand.