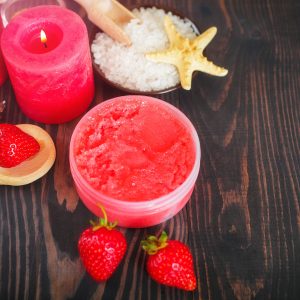 Service(s) related to this article: Strategy & Consulting, Market Authorization
In September of 2016, a proposal was made by Health Canada regarding a number of changes to the regulatory framework of self-care products in Canada. Using both definitions found in the regulations and legislation, Health Canada considers self-care products to be made up of three different product types. These product types are as follows:
Each of these categories is currently regulated by a separate set of regulations. In their proposal, Health Canada is looking to replace these three separate sets of regulations with one central set of regulations that will apply to all self-care products. Their reasoning for this is the use of a 'risk-based' approach to self-care products that will ensure that their level of oversight will correspond to the risks that these products pose to the people using them. Many members of industry are unsure if the products they sell under the current regulations will be compliant under the new proposed set of regulations. In addition, without a concrete framework to follow, many members of industry are unsure of how to prepare for these upcoming changes. A consultation paper was also published by Health Canada to allow Canadians to provide feedback on the upcoming policy proposal changes. From September 7th to October 24th, 2016, Canadians were asked to provide input regarding this document. In addition to the publication of this paper, Health Canada also held a number of consultation sessions between April and June of 2017.
As a follow-up, the Canadian Health Food Association (CHFA) held a Regulatory Forum on September 14th, 2017. This forum provided the dicentra team the opportunity to hear Manon Bombardier, Director General of the Natural and Non-prescription Health Products Directorate (NNHPD) speak about current issues affecting industry. At the conclusion of her presentation, many in attendance felt that no new information was provided. However, some new information regarding self-care products was presented during the forum including:
The implementation of a cost recovery system for NHPs and cosmetics that would result in user fees being imposed on companies wishing to licence these products
Updates on product labelling that would include considering changing the title for the table of information on product labels from "Health Facts" to "Product Facts"
Regarding the transition of licensed products, the possibility of "grandfathering" these products in under the new regulations as well as the implementation of new product classifications to expedite product licensing approval
The implementation of site licensing for products with therapeutic claims as well as for activities identified as needing a licence
Aside from self-care products, information was provided regarding the review of current applications. Regarding the use of statements "to the effect of", an update indicating that the use of these statements would no longer be allowed on Class 1 applications. The reasoning? To help reduce the number of application failures due to review software failure. In addition, the forum was informed of the number of Class 1 applications that were currently being filed incorrectly. The most predominant reason being failure to respond to Information Request Notices (IRNs).
To date, no further consultations have been scheduled regarding the proposal. However, updates will be provided in the fall of 2017. During this transitionary period, dicentra will remain committed to staying involved and keeping up to date with any new information pertaining to the proposed changes being made to the regulatory framework of self-care products. By doing so, our clients can be confident in choosing dicentra to get their products into the Canadian marketplace.