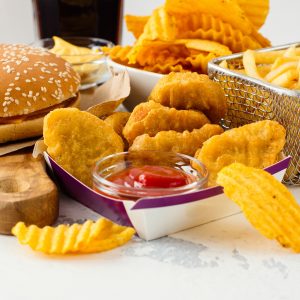 Service(s) related to this article: Food Labeling, Nutrition Claims and Nutrition Facts Label (USA), Food Labelling, Health Claims and Nutrition Facts Table (Canada), Regulatory Compliance for Ingredients found in Consumer Goods
Earlier this year, we wrote about Health Canada's notice of proposal that described banning the use of partially hydrogenated oils (PHOs) in Canada. Recently, Health Minister Petitpas Taylor announced that Health Canada has taken the final step to ban PHOs, the main source of industrially produced trans-fats in all food sold in Canada. This includes both domestically produced and imported products and foods, as well as those that are prepared and served in restaurants and food-service establishments.
Once the ban is implemented, any food containing PHOs cannot be legally sold in Canada. The ban was confirmed on September 15, 2017 through a Notice of Modification that added PHOs to the List of Contaminants and Other Adulterating Substances in Foods. However, the ban will come into force on September 15, 2018, in order to give the food industry enough time to find suitable replacements.
This is an important accomplishment under Health Canada's healthy eating strategy, which focuses on healthy living, healthy eating and a healthy mind. Previous studies demonstrate that industrially produced trans-fats can increase the risk of heart disease. Moreover, trans-fats are known to increase 'bad' cholesterol (LDL cholesterol) levels and lower 'good' cholesterol (HDL cholesterol) levels. As a result, intake of trans-fats should be reduced to as low as possible. Most trans-fats come from PHOs, which can be found in products such as vegetable oil, shortening, hard margarine, commercially prepared baked goods, chips and deep-fried foods. Therefore, eradicating the main source of trans-fats from the food supply is a major achievement and a strong new measure that will help to protect the long term health of Canadians.
When it comes to product development or reformulation, dicentra can evaluate matters from both a scientific and regulatory perspective for Canadian and American compliance where PHOs are concerned. This ensures that once the product is introduced to the marketplace it will comply with all relevant regulatory requirements and that all of its claims will be properly substantiated. We can also assist with the development and review of nutritional labels for both Canada and the United States.
dicentra is a professional consulting firm that specializes in addressing all matters related to safety, quality and compliance for all product categories in the life sciences and food industries.