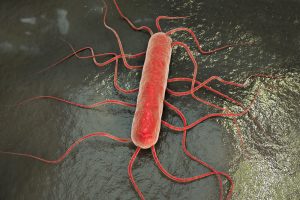 Service(s) related to this article: SQF, HACCP Certification, FSMA Consulting Services, Safe Food for Canadians (SFCA), Food Safety Quality
Listeria monocytogenes is estimated to cause about 1,600 illnesses each year in the United States with more than 1,500 related hospitalizations and 260 related deaths. About 134 cases are reported annually in Canada. Meat and poultry products are most commonly associated with outbreaks of listeria infections; although, they are also often linked to produce and dairy products. Listeria contamination, however, can occur in just about any type of food, as evidenced by the recent series of recalls announced in the US and Canada related to several grain or cereal based products, including bars. Such products are not usually associated with listeria contamination, and these particular instances highlight the risk of cross-contamination or carry-over contamination and the need for food facilities to take a proactive approaches to food safety in Canada and the U.S. through the adoption of strict HACCP plans, preferably in the context of broader food safety systems such as SQF or BRC.
Listeria prevention is a particular challenge to both suppliers and consumers. Foods contaminated with Listeria monocytogenes do not often carry any tattletale signs of spoilage. Unlike most bacteria, Listeria is resistant to drying or freezing and can readily grow even when refrigerated. Listeria is also resistant to certain common preservative measures such as high salt concentration. The public should, therefore, exercise caution by cooking food properly, washing hands often and properly, and reporting suspected cases of food poisoning to local public health authorities. Suppliers should exercise caution by implementing preventative control measures related to food safety, including sanitation measures, control of supply chain, proper storage, in-process kill-treatment steps, sampling, and testing.
Both the Food and Drug Administration (FDA) and the Canadian Food Inspection Agency (CFIA), as part of their monitoring and enforcement measures, will test for the presence of listeria in both facilities (environmental) and products. However, one of the more recent tools used by government agencies to address listeria outbreaks is whole genome sequencing. This allows the agency to determine if the same strain of Listeria has infected more than one individual, which in turn can be an indication as to whether or not the infection is coming from the same source. It also potentially allows agencies to trace the source of contamination back to a particular food processing facility or food handling facility.
Symptoms of Listeria infection can include vomiting, nausea, persistent fever, muscle aches, severe headache and neck stiffness. The elderly, pregnant women, and people with weakened immune systems are most susceptible, and it is therefore incumbent on suppliers to take all necessary precautions to prevent infections. No food supplier deliberately sets out to harm consumers, but there are sins of commission and sins of omission. When it comes to Listeria, the latter is best addressed through an effective plan that prevents contamination so as to ensure food safety in Canada and the U.S.
dicentra is a professional consulting firm that specializes in addressing all matters related to safety, quality and compliance for all product categories in the health sciences and food industries. We evaluate, implement and provide all the necessary support for your products and operations to gain market access and build confidence in your brand. Contact dicentra at 1-866-647-3279 or visit dicentra.com to learn more about us and our services.