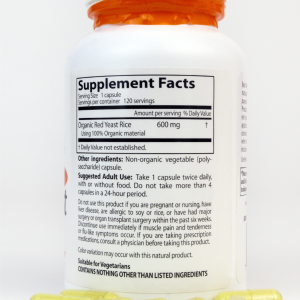 Service(s) related to this article: Food & Beverages, Product Development & Label Compliance, Nutrition Facts Table and Label Review
As seen on an update of its website on June 13, 2017, the FDA has declared its intention to extend the compliance deadlines for food labels to conform to the Nutrition Facts and Supplement Facts Label and Serving Size's final rules. These new Nutrition Fact Label rules were finalized in May 2016 with the changes including a redesign in overall appearance, update in serving size and labelling requirements, and other revisions reflecting the current knowledge regarding nutrition. At the time when the rules were originally finalized, the FDA set the compliance date for July 26, 2018 for food manufacturers with annual food sales of more than $10 million. For food manufacturers with food sales of less than $10 million per year, the compliance date was set a year later on July 26, 2010. A new compliance date has not been declared yet.
The FDA has stated that the extension of the compliance dates was based on feedback received from industry and consumer groups. The FDA determined, after careful consideration, that a deadline extension would provide the time necessary for nutrition fact labels to be updated before the compliance enforcement deadline.
In terms of the actual date for the updated compliance deadline, the FDA officially states on their website that they will provide details of the extension through a Federal Register Notice at a "later time". The new compliance date currently speculated is 2021. The year 2021 would align with the expected deadline for compliance with the new genetically modified organism (GMO) – labelling regulations.
The speculated compliance date of 2021 would coincide the deadline set by Health Canada for Canadian food labels to meet new requirements concerning nutrition facts labelling and ingredient listing. Health Canada introduced these new requirements on December 14, 2016 and has permitted the food industry 5 years to adopt these obligations (compared to the just-over 2 years originally provided by the FDA). These new requirements are to be applied on Canadian Food Labels by December 14, 2021.
dicentra is well-versed in the regulatory obligations for Food Labelling in both the United States and Canada (including the Nutrition Facts Label). We can assess your product labelling for compliance to either of these countries' regulatory agencies. dicentra can even start from beginning and create a ready-to-print label from scratch for your product (including the requisite fact panels) developed by our in-house graphic design team. Our marketing team can even help enhance marketing statements while staying within the necessary regulations. We can be reached at 1-866-647-3279 or at info@dicentra.com or you can visit dicentra.com (https://dicentra.com) to learn more about us and our services.