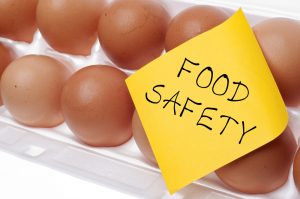 In our new culture of food safety, both FDA in the U.S. and CFIA in Canada have shifted roles from "INSPECTOR" to "INVESTIGATOR". As recalls are increasing, the major shift that has taken place in the area of consequences is that the impact is not only at the civil and regulatory level, but rather the impact of the recalls has now shifted to "CRIMINAL". Although reporting and tracking of recalls and illnesses that are identified in outbreaks is very thorough – at a recent SQF conference – it was presented by a prominent lawyer that there are still over 1,000,000 illnesses that remain unresolved in North America alone.
Under new laws, if you are aware of a condition that could lead to contamination or you are in a position to correct or eliminate the condition – and fail to do so, you can be held personally responsible and charged not only with extensive fines, but also prison time.
So with this in mind, in order to protect yourself and your company, you should be aware that recalls indicate that there is failure in your food safety and quality systems. The major reasons for food recalls are:
Undeclared Allergens
Pathogen Contamination
Foreign Material Contamination
In general, recalls identify weaknesses in your mock recall process, traceability systems, record keeping practices and foreign material control. You are better off to conduct your own "microbiological profiling" ahead of time, so the unexpected does not occur.
For increasing your protection and minimizing your risk, you should make sure the following extra precautions are taken in your plant. First, ensure you are taking swabs at the right frequency and from the right locations. Secondly, your corrective action procedures need to be enhanced and lastly, you should ensure there is an increased level of security. Ensuring your operation is GFSI compliant as well as FSMA compliant adds significant reduction in risk.
Additional steps to reduce risk include investing in an electronic food safety and quality management system. In the event of a catastrophic event or food recall, an electronic system can relieve burdens and reduce manpower requirements. This is especially effective in areas such as traceability and running Product and Mock Recalls. Electronic systems are also effective for tracking Supplier and Raw Material Risk Assessments and Customer Complaints.
It is essential to continually improve your food safety and quality systems in order to not only protect your company, your brands, and your consumers, but also yourself.
dicentra is a professional consulting firm that specializes in addressing all matters related to safety, quality and compliance for all product categories in the health sciences and food industries. We evaluate, implement, and provide all the necessary support for your products and operations to gain market access and build confidence in your brand.