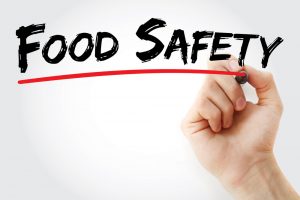 Service(s) related to this article: Food Safety Consultants, FSMA Consulting Services
Food safety is an important concern for governments globally. The globalization and integration of food supply chains, rising regulatory standards, changing food demands, competitive compliance and scientific breakthroughs are changing industry practice in regards to food safety. The expansion of the global food trade has increased food safety and quality risks. Consequently, governments are implementing firmer and more strenuous regulations for quality standards, management requirements and approvals. Although food safety is a shared responsibility between the industry and consumer, industry faces the challenges of food fraud, performance improvement, consumer demands and internal standards that are stricter than those required by regulation.
With this in mind, the Food and Drug Administration's (FDA) Food Safety Modernization ACT – FSMA, and Canada's yet to be finalized Safe Food for Canadians ACT – SFCA, are aiming to see improved upstream and downstream traceability as well as improved preventive control systems that have the capability to effect a fast and selective reaction in the event of accidental contamination. As consumers are willing to pay a premium for products with certified food safety and quality assurance, it is imperative that the food industry creates food safety standards that includes these principles intertwined with government requirements. Incorporating preventive controls into food safety management is necessary to achieve an effective food safety system in an industry where currently a high percent of food poisoning outbreak is attributed to food handler error, machinery failure and a lack of senior management commitment.
Though Food Safety Management Systems (FSMS) have included the science-based Hazard Analysis and Critical Control Point (HACCP) that requires control where there is a significant risk to attain the objective of modern food safety and quality assurance, preventive controls require risk based preventive measures for the identification and control of food safety risk for packaging, labelling, standard of identity for everyone involved in the distribution and supply of food. Increasingly, preventive food safety control is being requested for import, export, storage and distribution. While the FDA has proposed accredited third-party certification of its Foreign Supplier Verification program (FSVP), Canada is proposing to accept food safety certification from third-party certification bodies as compliance to Food safety. As the result of an effective food safety management system depends on the food safety philosophy of the organization, one solution to industry's concern about addressing the challenges of the proposed changes to food safety regulation worldwide is to get a preventive control program in place. Another is to get their food safety management system certified. Since the production of safe food is an industry obligation, food safety is a priority that consumers deserve as a value.
dicentra provides sought-after guidance on product and marketing compliance, quality assurance and safety standards, research and development, new ingredient assessments and overall regulatory strategies for food and health-related products sold in North American marketplaces. We can also assist you with your classification determinations for delivery systems or combination drug-device products. We can be reached at 1-866-647-3279 or info@dicentra.com.