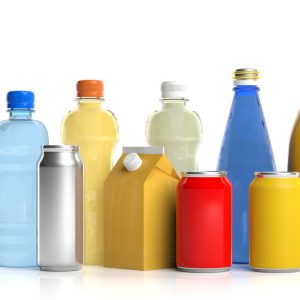 What happens and who is responsible for beverage product containers after your customer has enjoyed and disposed of them? If you sell or distribute beverage products in Canada, you are legally responsible for not only getting your products to market but also what happens to those packages once they've been disposed of by the consumer under the Provincial Stewardship Programs.
In Canada the disposal of various materials, including beverage containers, is provincially regulated. Many businesses are unaware of this but the brand owners of these beverages are responsible for the proper end-of-life handling of these materials. Each province has different regulations that require the companies to either prepare and operate a program to collect the containers they have distributed or to join an already approved stewardship program. Every province has slightly different rules for brand owners and these programs. For example in New Brunswick all containers used must be made of recyclable material and in the Atlantic Provinces all containers must have specific labeling requirements that highlight a deposit associated with the container.
While beverage containers are a main focus of Provincial Stewardship Programs across Canada, on occasion these provincial programs do not define a beverage product the same way as Health Canada or the Canadian Food Inspection Agency do. In some cases, Natural Health Products (NHPs) have been considered to fall under these regulations causing brand owners to further be responsible for the disposal and material end-of-life handling for their NHP products as well.
The regulations that create the responsibility to participate in Provincial Stewardship Programs also come with enforcement and fines if they are not followed. In fact, each province can carry a fine associated with non-compliance of around $200,000. Given this, it is crucial to understand if your company is responsible, in which provinces, for what products, and how to comply with the required Provincial Stewardship Regulations and programs.
Given the intricacies, number of regulations and rules associated with these Provincial Stewardship Programs, dicentra has been helping our clients navigate their responsibilities across Canada and assisting them with the preparation and registration of their stewardship programs. This allows for seamless compliance for your company's products not only at market introduction but also at package end-of-life so that you are able to continue operating in a compliant and sustainable manner.
dicentra is a professional consulting firm that specializes in addressing all matters related to safety, quality and compliance for all product categories in the life sciences and food industries.