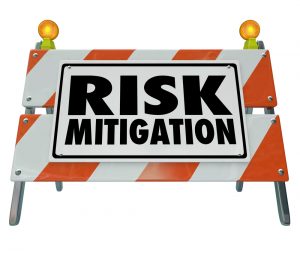 Service(s) related to this article: Natural Health Products & Dietary Supplement Consulting
On April 4th, 2017, Health Canada sent an email notice to all stakeholders, who held active Product Licenses or who have applications undergoing assessment at the Natural and Non-Prescription Health Products Directorate (NNHPD) for topical products containing menthol, requesting the addition of risk information associated with menthol when topically applied.
Health Canada provides background in the notice describing how they have been conducting a safety review on over-the-counter (OTC) topical counterirritant products containing certain ingredients. The conclusion of Health Canada's Review was that they felt a link was established between the use of topical pain relieving products containing menthol and risk of serious (but rare) burns on the skin.
As a result, the following risk statement is now being requested by Health Canada on the labels of all natural health or non-prescription topical products containing menthol:
"If you experience pain, swelling or blistering, stop use and get medical help right away"
Stakeholders with licensed or in-process-of-being-licensed topical products containing menthol are required to contact Health Canada with updated label text and other documentation containing this additional caution statement.
The final deadline to when all NNHPD-licensed topical menthol-containing products are required to have this risk statement on their labels and NNHPD being notified of the change on the Product License is next year on April 4th, 2018. If the NNHPD has not been notified of the addition of the risk statement on the product label by this date, they are able to proceed with regulatory action (as per Section 16 of the Natural Health Product (NHP) Regulations) where a "Section 16" Notice can be issued and if inadequately responded to, can lead to a Direction to Stop Sale by the NNHPD.
As an additional strategy to mitigate risk, the NNHPD has recently updated their two Product Monographs of the Counterirritant Monograph and Medicated Vapours Monograph that includes menthol to include this risk statement, so that future product registrations will require this risk statement if attesting to either of these two Monographs.
dicentra is a professional consulting firm that specializes in addressing all matters related to safety, quality and compliance for all product categories in the health sciences and food industries. We evaluate, implement, and provide all the necessary support for your products and operations to gain market access and build confidence in your brand. Contact dicentra at 1-866-647-3279 or visit https://dicentra.comto learn more about us and our services in Natural Health Products & Dietary Supplement Consulting