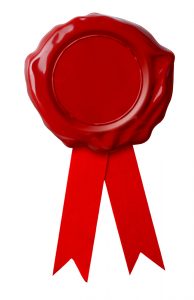 Service(s) related to this article: SQF Certification
Launch of SQF Code Edition 8 was announced earlier this month, so whether you are preparing for your first SQF Certification Audit or whether you are already certified under Code 7.2, here's what you really need to know.
First of all, any organization interested in a credible food safety management system knows that the SQF Certification Program has been recognized by retailers and foodservice providers around the world. Secondly, the new edition of the SQF Code will take effect on January 2, 2018. What this means is that if you are aiming for your very first certification audit anytime before this date, you should know that the current SQF Code 7.2 will be used by your auditor.
The new SQF Code Edition 8.0 no longer has one code with three levels of certification. Instead the new SQF Code now has seven different assessment codes which are customized for each industry segment. The most significant change includes a totally new code for Food Retail and a separate code for Quality.
This new SQF Quality Code was formerly covered as Level 3. Previously anyone who achieved Level 3 certification required assessment of both food safety and quality at the very same time in one audit. With the new SQF Quality code (Edition 8), your site will have the choice to conduct your food safety and quality audit at the same time or separately. The option will be yours. The Quality Code designates major and minor quality deviations, but there are no critical deviations, as with the Food Safety Code. Also unlike the Food Safety Audit there are no requirements for unannounced quality audits. The SQF Quality Practitioner, however, now includes the requirement to be competent in statistical process control and other quality tools. A Food Quality Plan is now required to be implemented that meets the CODEX HACCP method and addresses quality threats at critical control points.
Formerly the following were covered under Level 2, but now these Edition 8 codes are customized for each industry sector:
SQF Food Safety Code for Primary Production
SQF Food Safety Code for Manufacturing
SQF Food Safety Code for Manufacture of Food Packaging
SQF Food Safety Code for Storage and Distribution
Finally, Edition 8 has a Food Safety Fundamental Code which is an introductory food safety code for small and developing businesses. In the old code this was formerly Level 1. Under this code HACCP is not required, but allergen management is included. Under Food Legislation, the Food Safety Fundamental Code requires that at the time of delivery to customers all food supplied meets maximum residue limits, net weights, allergen and any other criteria listed under food safety legislation.
Environmental Monitoring is a new element that was previously only required for high risk operations. Now under Edition 8, all codes and all sites require that a risk-based environmental monitoring program be in place for food and pet food manufacturing processes. In addition, all codes now require procedures for environmental monitoring that include a schedule for sampling and testing.
There is an extended timeline for close-out of major non-conformities. Both major and minor non-conformities can now be closed within 30 days of the last day of the audit. Previously major non-conformities were required to be closed in within 14 days.
Sites that are already have SQF Certification will be required to upgrade their processes and procedures to meet the requirements by the January 2, 2018 date.
SQFI are offering free webinars if you're interested in understanding the changes in more detail. For more information about SQF Code Edition 8, you can visit sqfi.com
dicentra is accredited to ISO/IEC 17065:2012 by the American National Standards Institute to certify to the Safe Quality Food (SQF) Program. We are accredited to the same standards and use the same calibrated and certified auditors as any other certification body. We provide a simple application process, allowing you to assign us as your certification body and select your desired audit dates as easily as possible. Our auditors are accessible across the world and offer flexibility in order to meet your schedule. Consider dicentra when booking your next SQF certification audit to receive the best customer care for the best price.