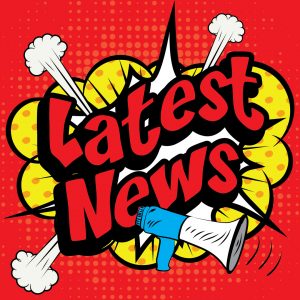 The food industry is faced with an exciting regulatory agenda for 2018. Various regulations such as the Safe Food for Canadians Regulations (SFCR), certain Food Safety Modernization Act (FSMA) rules, Genetically Modified Food Labelling Rule, and Nutrition Labelling of Standard Menu Items, have effective dates or proposed rule dates set for 2018.
The regulatory matters to watch out for in 2018 are listed below:
1. Written Customer Assurances – September, 19, 2018
Mandated by four FSMA rules (Preventive controls for Human food, Preventive controls for Animal food, Product Safety and Foreign Supplier Verification Programs (FSVP)), Written Customer Assurances applies to the customers of a manufacturer/processor where food safety controls are applied downstream. However, due to industry concern, the FDA will issue a proposed rule to withdraw this requirement by August 2018.
2. Safe Food for Canadians Regulations (SFCR) – Spring 2018
The Safe food for Canadians will replace the existing regulations made under the Canada Agricultural Products Act, Fish Inspection Act, the Meat Inspection Act, and the food-related provision of the Consumer Packaging and labeling Regulations. These regulations will results in business impacts on the food industry, consumers and governments.
3. Front Labeling Modernization
Although the Canadian Food Inspection Agency (CFIA) is yet to set a date, the Food Labeling Modernization Initiative is set for a more modern food labeling system that responds to current and future challenges.
4. Health Claims for Soy Protein and Coronary Heart Disease
FDA is proposing to revoke its regulation (21 CFR 101.82) authorizing the use of health claims on the relationship between soy protein and coronary heart disease on the label or in the labeling of foods. Submission of comments on the proposed rule ended January 16, 2018.
5. Gluten-Free Labeling of Fermented or Hydrolyzed Foods and Distilled Foods or Ingredients that are labeled as "Gluten-Free"
The FDA is proposing to establish requirements concerning "gluten-free" labeling for foods that are fermented or hydrolyzed or that contain fermented or hydrolyzed ingredients. The rule will establish compliance methods for these types of foods that bear a voluntary "gluten-free" labeling claim consequently formally approving the requirements for gluten-free labeling for fermented, hydrolyzed and distilled foods.
6. Genetically Modified (GM) Food Labeling Rule – Expected July 2018
The Food Labeling Bill passed in July 2016, mandated the USDA to establish a national standard (National Bioengineered Food Disclosure Standard) and the procedures necessary for implementation within two years.
7. Nutrition Labeling of Standard Menu Items – May 7, 2018
Requires the disclosure of calories and certain nutritional information for standard menu items in restaurants and similar retail food establishments that are part of a chain with more than 20 or more locations and doing business under the same name.
dicentra is a professional food safety consulting firm that specializes in addressing all matters related to safety, quality and compliance for all product categories in the life sciences and food industries. We can be reached at 1-866-647-3279 or info@dicentra.com.