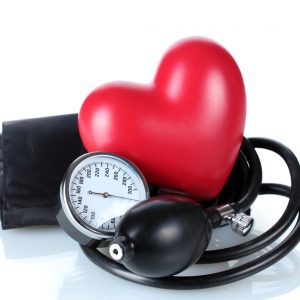 The definition of blood pressure and its associated guidelines have recently been updated in the United States. Previously, high blood pressure was defined by the threshold blood pressure of 140/90 mmHg (read as "140 over 90 millimeters of mercury"). However, in November 2017 it was announced at the American Heart Association's annual scientific sessions that this threshold had been lowered to 130/80 mmHg; this update was published in the following journals: Journal of the American College of Cardiology1 and Hypertension: Journal of the American Heart Association2. The revised blood pressure guideline was an update to the guidelines published in 2003. The revised blood pressure guideline is based on a comprehensive review of new studies relating to blood-pressure-related-risk of cardiovascular disease and the treatment of hypertension1, 2.
The new (current) definitions for normal blood pressure and hypertension are described as follows:
Normal Blood Pressure: systolic pressure less than 120 mmHg and diastolic pressure less than 80 mmHg
Elevated Blood Pressure (but not yet hypertension): systolic pressure ranging from 120-129 and diastolic pressure less than 80 mmHg
Stage 1 Hypertension: systolic pressure ranging from 130-139 mmHg or diastolic pressure ranging from 80-89 mmHg
Stage 2 Hypertension: systolic press is ≥ 140 mmHg or diastolic pressure is ≥ 90 mmHg
The reduction in the blood pressure threshold definition means that more American adults are now considered to be hypertensive compared to the previous guidelines where they were not. As a result, the prevalence of hypertension has increased based on the lower threshold for defining this condition. You may ask, "How does this change in threshold affect a claim substantiation for a dietary supplement product?" The answer is: Acceptable claim substantiation evidence for a dietary supplement must be in the context of a healthy subpopulation, such as clinical study participants who are healthy and are not defined as having or being diagnosed with a medical condition and/or disease. The implication of the revised blood pressure guideline is that evidence that was once supportive in the substantiation of a dietary supplement claim may no longer be considered appropriate. For clinical studies that had previously used healthy participants (i.e. those with elevated blood pressure but not considered to be hypertensive), the study participants would now be considered to have stage 1 hypertension and would no longer be considered a healthy subpopulation.
As such, clinical evidence that had previously been acceptable to support a structure-function claim related to blood pressure or cardiovascular health for a dietary supplement would now be considered as unacceptable evidence. For example, a "Helps to maintain healthy blood pressure" claim based on clinical evidence conducted in participants with elevated blood pressure (but not diagnosed hypertension) is now considered to be unacceptable evidence as the study participants would now be considered to have hypertension.
If you have a dietary supplement with blood pressure or related claims that are based on clinical data conducted in participants who would now be considered to have "hypertension" under the new guideline, it is recommended that your current substantiation be reviewed in order to ensure it is still valid, ideally by a scientific & regulatory expert who is capable of assessing your scientific evidence. A scientific expert may evaluate the subpopulation used in the scientific evidence specific to a blood pressure or related structure-function claim. If you do not have someone in-house, then you may want to contact a third-party for assistance to ensure that the evidence you have on record for a blood pressure or related claim is reassessed for acceptability as a structure-function claim on your dietary supplement label.
Dicentra can assist in reviewing evidence for Dietary Supplement Claims to ensure that customers have the right type of evidence and substantiation documentation on-hand for Dietary Supplements that are making blood pressure, cardiovascular health or other structure-function claims for the US market.
dicentra is a professional life sciences consulting firm that specializes in addressing all matters related to safety, quality and compliance for all product categories in the life sciences and food industries. We can be reached at 1-866-647-3279 or info@dicentra.com.
References:
[1] http://www.acc.org/latest-in-cardiology/ten-points-to-remember/2017/11/09/11/41/2017-guideline-for-high-blood-pressure-in-adults