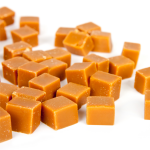 Service(s) related to this article: Dietary Supplement Consulting, Food & Beverages
Proposition 65 (Prop 65) in California is not new. Officially coming into effect in 1986 requiring that in the state of California, businesses with more than 10 employees must provide warnings for products containing chemicals at levels known to cause cancer, birth defects or other reproductive harm.
On August 30, 2016, amendments were adopted to Prop 65, Article 6, Clear and Reasonable Warnings. These amendments are to come into effect as of August 30, 2018. More recently, on July 21, 2017 a series of proposed amendments were published on how regulated parties must provide 'clear and reasonable' warning under Prop 65 https://oehha.ca.gov/proposition-65/crnr/notice-proposed-rulemaking-amendments-certain-sections-article-6-clear-and
While industry works to adjust and comply with these changes in California it is important to not overlook common food ingredients used every day and the impact on them this amendment has on them. For example, all Caramel Colors include the chemical furfuryl alcohol, which has been listed on the California Prop 65 as a carcinogen. There is no safe harbor level established for furfuryl alcohol and as such you are required to include a Prop 65 warning on any product sold in California that contains any level of furfuryl alcohol "unless the business can show that the anticipated exposure level will not pose a significant risk of cancer." Since the EPA has established that furfuryl alcohol causes cancer, you would need strong scientific evidence that it does not cause cancer at the level present in your product in order to avoid the warning in California.
Caramel Color is just one example of a common food ingredient that may trigger the need for further evaluation and regulatory impact for products sold in California. For more information on how Prop 65 could impact your business and options available to you please contact dicentra for more information.