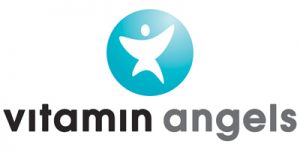 Since 2014 dicentra has provided Vitamin Angels with pro bono consulting services helping them to navigate Canadian safety, quality and compliance standards in order to connect prenatal multivitamins with expectant Canadian mothers.
"Vitamin Angels is grateful for dicentra's generosity in lending their expertise so Vitamin Angels can continue to reach more mothers in needs with life changing nutritional support," reports Alexa Miler, Gift-in-Kind Coordinator at Vitamin Angels.
Since partnering with dicentra, Vitamin Angels has distributed over 3 million doses of vitamins to expectant mothers in Canada through 12 active non-governmental organization field partners including family resource centers, community health centers, food banks, and pregnancy outreach programs.
"We are honored to be working with Vitamin Angels on this front and look forward to be at their service for many years to come. Our team is very grateful for the opportunity to be a part of this amazing initiative," reports Alicja Wojewnik, CEO of dicentra.
dicentra is a professional consulting firm that specializes in addressing all matters related to safety, quality and compliance for all product categories in the life sciences and food industries. We evaluate, implement, and provide all the necessary support for your products and operations, allowing you to gain market access while building confidence in your brand. We achieve this through our three business divisions: Food Safety & Quality Consulting, Life Sciences Consulting and Global Certifications
Vitamin Angels helps at-risk populations in need – specifically pregnant women, new mothers, and children under five – gain access to life changing vitamins and minerals. Vitamin Angels is present in over 60 countries with an annual reach of more than 52 million children worldwide and has the highest rating possible – 4 stars – from Charity Navigator for transparency and financial efficiency. Over 90% of expenses go to bringing vitamins to those in need. Please visit vitaminangels.org to make a donation.
dicentra provides sought-after guidance on product and marketing compliance, quality assurance and safety standards, research and development, new ingredient assessments and overall regulatory strategies for food and health-related products sold in North American marketplaces. We can also assist you with your marketing material reviews from labels, brochures, advertisements to websites for Canada and the USA. We can be reached at 1-866-647-3279 or info@dicentra.com.