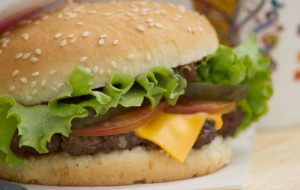 There is some confusion over HACCP (Hazard Analysis and Critical Control Points) and the more-recent food-safety plan, HARPC (Hazard Analysis and Risk-Based Preventive Controls) that is part of FSMA.
Just to recap, 6 out of 7 rules of FSMA have now been published, and if you are a U.S. based food operation, you need to be actively working out how to comply. One of the key questions that food processing companies are struggling with is how to use HACCP to shift to HARPC. So what's all the fuss about? What are the main differences between these two systems?
HACCP is a global standard that was developed in the late 1950's by a team of engineers from Pillsbury, the U.S. Army's Natick Research Labs and NASA which joined forces to make a global food safety standard in line with Codex Alimentary. Originally the point of developing a HACCP System was to ensure quality and food safety, specifically for the manned space program. In 1974, the U.S. FDA incorporated its concepts into its low acid and acidified food regulations, and by the end of 1980's, McDonald's started requiring all of its suppliers to adhere to HACCP in order to ensure the food being served in its restaurants were safe. The key motivation for implementing HACCP was not the requirement to meet regulations. The real motive for implementing HACCP was simply to gain more market share. Most large companies followed McDonald's lead and HACCP became the standard to measure food safety. Later, in 1989, the National Advisory Committee on Microbiological Criteria for Foods (NACMCF) published the first official HACCP document, which standardized the process by presenting seven principles as follows:
Hazard Analysis
Critical Control Point Identification
Establishment of Critical Limits
Processes for Monitoring
Corrective Actions
Record Keeping
Establishment of Verification Procedures.
At this point in time, the standard for food safety was very clear, and HACCPs use spread globally. In contrast, HARPC is not a global standard, but an updated U.S. standard that was incorporated into the Food Safety Modernization Act (FSMA) on July 4th, 2012. HARPC applies to almost all-food processing facilities in the United States. The only facilities not required to comply with HARPC are those subject to the Standards of Produce Safety, those already governed by HACCP and those facilities regulated by Good Manufacturing Practices (GMP) for Dietary Supplements. Small and very small businesses, as defined by FDA are also exempt. HARPC requires facilities to:
Conduct a hazard analysis for all food processing procedures
Develop and implement preventative controls, and then monitor their effectiveness
Provide a detailed plan in writing, describing how the hazards will be controlled, the preventative controls, and a schedule and method for monitoring the controls
Verify the effectiveness of the controls and maintain written records of the verification
Re-analyze the HARPC Plan at least every three years; more often as new product lines are added or changes are made to equipment or process.
HARPC takes HACCP a step further and includes planning and assessing risk that might occur as a result of contamination from the environment. Even though cleaning and sanitation are not CCPs under HACCP, in HARPC cleanliness and sanitation become key preventative steps that need to be controlled.
Finally a very key difference in these two systems is that HARPC also includes risk assessments resulting from potential terrorist acts, intentional adulteration and food fraud. Under HARPC, it is expected that a food processing facility has a food defense plan that includes security, visitor access and control.
In summary, six out of seven FSMA rules are already passed with compliance deadlines for larger companies coming up as early as November 2016. It's important for you to understand what your organization needs to have in place in order to meet these new requirements.
dicentra is a professional consulting firm that specializes in addressing all matters related to safety, quality and compliance for all product categories in the health sciences and food industries. We evaluate, implement, and provide all the necessary support for your products and operations to gain market access and build confidence in your brand.