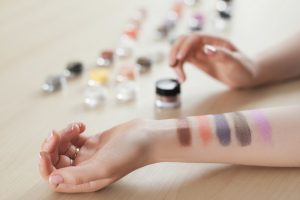 Up until the 1980's, lead was a widely used element in a vast array of applications. However, as research started piling up and the dangers of lead became more apparent, usage of lead in consumer products sharply dropped. As a result, we observed a steadily decrease in bodily exposure.
This remained the consensus until 2007, when the Campaign for Safe Cosmetics released a report titled, "A Poison Kiss", which showed a large number of popular lipstick products containing detectable lead content. While the toxic chemical may not have been added deliberately, it can be detected in these products due to its background presence in the environment. Eventually, the Food and Drug Administration (FDA) conducted their own investigation and found lead content ranging up to 3.06 parts per million (ppm) for various commercial lipsticks and up to 14 ppm for externally applied cosmetics (for full details: see link). This prompted the question, are the lead levels in these products safe?
After a comprehensive analysis, the FDA made a recommended maximum level of 10 ppm for lead as an impurity in cosmetic lip products and externally applied cosmetics. Examples of externally applied cosmetics include bath soaps, body lotions, hair sprays and more. The maximum level appear to be consistent with other countries such as Canada. Though, this restriction does not apply to topically administrated drugs or hair dyes formulated with lead acetate.
While cosmetic products in the USA do not require a pre-market approval, the FDA has made it clear that they will take regulatory action if a cosmetic is found to be non-compliant. The government considers a maximum level of 10 ppm to be achievable through the use of good manufacturing practises (GMP) and encourages companies to refer to this guidance in combination with proper sourcing of raw materials to avoid causing unintended harm to the end user.
dicentra is a professional consulting firm that specializes in addressing all matters related to safety, quality and compliance for all product categories in the health sciences and food industries. We evaluate, implement, and provide all the necessary support for your products and operations to gain market access and build confidence in your brand.