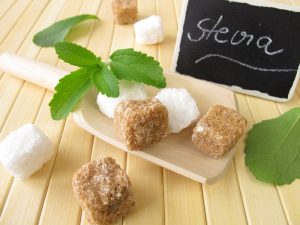 On August 24, Health Canada's Food Directorate issued a Notice of Modification to Enable the Use of Steviol Glycosides (the active ingredient in stevia leaf extract) as a Sweetener in Nutritional Supplement Bars.
This is great news for the industry, as approval for stevia in various food products has lagged behind the US market for some time, with many customers wondering why low-calorie nutritional bars do not have stevia as an ingredient.
This also led to an unfair playing field in the industry, as Canadian manufacturers were limited in their choice of sweeteners to add to low-calorie Nutritional Supplement bars.
This Notice of Modification adds to expand the list of foods in Canada that can include steviol glycosides (stevia leaf extract) as a sweetener.
While the term is not in common use, Nutritional Supplements are a specific category of food within the Canadian Food and Drugs Regulations (FDR). They are located in FDR Division 24, Foods for Special Dietary Use, specifically in Section B.24.200.
While most consumers will not be familiar with this category as a distinct type of food, most people are aware of the concept of Meal Replacements. Meal Replacements are also found in Division 24 of the FDR. Up until now, Meal Replacements were allowed to use stevia, but Nutritional Supplements were not.
The two categories are quite similar in terms of compositional requirements of the products. The biggest differences are that Nutritional Supplements are permitted to have a lower total calorie count than Meal Replacements, and in addition they cannot be advertised as a replacement for a meal. The easiest way for the general public to think of Nutritional Supplements is that they are a Low-Cal version of Meal Replacements.
dicentra is a professional consulting firm that specializes in addressing all matters related to safety, quality and compliance for all product categories in the health sciences and food industries. We evaluate, implement, and provide all the necessary support for your products and operations to gain market access and build confidence in your brand.