Then he slid down the chimney. A rather tight pinch,
but if Santa could do it, then so could the Grinch.
He thought to himself, I must address this issue of health and weight,
but only once I've eaten a bowl full of jelly and grown a stomach ache.
And then I will head to my favourite health store
to pick up some products with NPNs, claims and much more.
If I have any doubts I will know who to ask,
Why the staff at dicentra, in their knowledge i'll bask.
Upon such realization, the Grinch jumped in glee
As dicentra wishes everyone good tidings to thee.
We wish you and your family the happiest of holidays and a healthy 2012.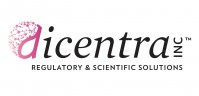 Alicja, Peter and your entire dicentra Team
For your support this year, dicentra is making a donation to Vitamin Angels