dicentra is proud to announce the launch of GMP Online Training for Natural Health Products beginning November 2011.
For years, dicentra has been delivering on-site and off-site GMP training programs, including alongside Health Canada, to companies of all sizes. As part of these programs dicentra has issued certificates of training duly recognized by the Natural Health Products Directorate (NHPD) as proof of GMP training. Now this program is available online in an unlimited and easily accessible format.
GMP Online Training will provide its company members great convenience and cost savings. The online format will allow members to train staff on their own time from the comfort of their desk, and thus avoid the expense and time associated with travel for off-site training. In addition, clients will have all year access to the latest training and retraining in GMPs to ensure compliance, optimize processes, procedures and record keeping, and thus avoid costly mistakes and improve profitability.
GMP Online Training is a very easy 4-step process: Sign UP -> Watch the Video -> Take the Quiz -> Receive Your Certificate. The training program is based on Version 2.0 of the Good Manufacturing Practices Guidance Document released by the Natural Health Products Directorate in 2006.
For more information on GMP Online Training, please visit us at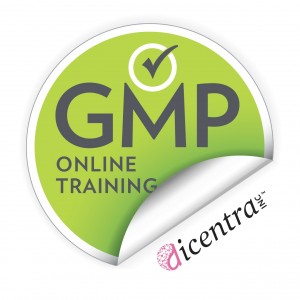 http://www.gmponlinetraining.com
dicentra provides regulatory and scientific solutions for accelerated business growth. We specialize in the areas of natural health products, dietary supplements, foods, beverages, cosmetics and OTCs. We can be reached at 1-866-647-3279 or at dicentra.com