February 3, 2015 – Toronto, ON
HACCP certification and HACCP plan expert, Nancy MacLeod Grove, has joined dicentra as Senior Regulatory Specialist for food safety and compliance.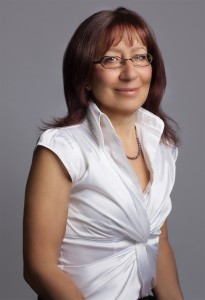 Nancy MacLeod Grove, food safety and quality professional, has joined dicentra, a safety, quality and regulatory consulting firm operating from Toronto, Ontario. Nancy joins the team with over 20 years of experience in the food ingredient and beverage manufacturing industries as a HACCP certification and HACCP plan expert. With her audit and vendor qualification experience she ensures successful safety compliance and proven leadership in Food and Drug Administration (FDA) and Canadian Food Inspection Agency (CFIA) inspections. In addition, she is skilled in plant process optimization and the ability to transfer quality assurance knowledge to the workforce for continuous improvement of safety and sanitation systems as well as procedure development and record keeping to meet all relevant food legislation.
"Nancy is a well timed and welcomed addition to our team," reports Peter Wojewnik, Vice President of Business Development at dicentra. "Industry is faced with the ongoing implementation of the Food Safety Modernization Act in the US and the Safe Food for Canadians Act in Canada – big changes are up ahead for companies involved in the processing and importation of food products. Nancy allows dicentra to bring top tier experience and knowledge to the table to help our clients improve internal processes, be ready for these changes and ultimately go about business as usual."
The Food Safety Modernization Act and the Safe Food for Canadians Act are designed to modernize the food supply, increase safety and grant more oversight to regulatory authorities. In the United Sates, for example, all food facilities are required to implement a written preventative control plan, are open to inspection by the FDA and must make all records available upon request. In Canada CFIA will now require both importers and manufacturers of all foods to obtain a license and establish baseline food safety requirements that reflect CODEX, a collection of internationally recognized standards, codes of practice, guidelines and other recommendations relating to foods, food production and food safety.
dicentra is able to support the review of internal procedures, and ensure that the verification steps and record keeping documentation of food processing companies will meet these new regulatory requirements. "In the United States 48 million people get sick each year from foodborne diseases. This results in hundreds of recalls per year and each one significantly damages a company's image and market dominance," notes Nancy. "dicentra wants to ensure that you are adequately prepared with standard operating and traceability procedures for determining root causes of any deviations to prevent recurrences and ultimately avoid situations where your food results in sickness and triggers a national recall. I am excited to join the dicentra team and am delighted to add my expertise to dicentra's recognized ability to solve challenging situations."
About dicentra
dicentra provides sought-after guidance on product and marketing compliance, quality assurance and safety standards, research and development, new ingredient assessments and overall regulatory strategies for food and health-related products sold in North American marketplaces. HACCP certification and HACCP plan development are among dicentra's core services.
For further information or for press inquiries please contact:
Peter Wojewnik
Vice President of Business Development
dicentra Inc.
416-361-3400 ext 225