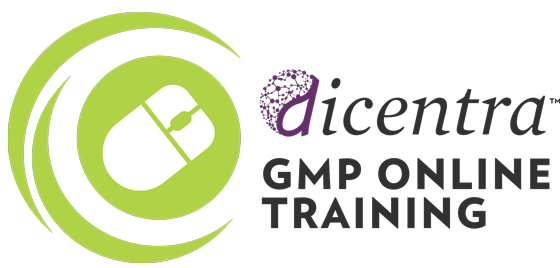 Dietary supplement current Good Manufacturing Practice (cGMP) compliance is a requirement under FDA regulation 21 CFR part 111, which states that any person who manufactures, packages, labels, or holds a dietary supplement must establish and follow current Good Manufacturing Practices (cGMPs) to ensure the quality of the dietary supplement.
According to 21 CFR Part 111 section 111.12(a) you must have qualified employees who manufacture, package, label or hold dietary supplements. This includes all employees in the facility involved with the manufacturing and distribution of dietary supplements. To ensure that employees are qualified under section 111.12(a) you must have adequate training records showing that each employee has been trained on general cGMP compliance requirements and applicable Standard Operating Procedures as defined in subparts A to P of 21 CFR part 111.
The dicentra dietary supplement cGMP online training consists of a set of cGMP training modules dedicated to each subpart of 21 CFR part 111. The modules contain the end of part subpart quizzes and a final quiz that upon successful completion will issue a cGMP Certification that can be used as part of a cGMP training SOP record.
To learn more about the requirements of 21 CFR Part 111 and how dicentra dietary supplement cGMP online training can help you meet those requirements, please click on FDA Dietary Supplement cGMP Online Training.