Don't miss our next free Regulatory Update Webinar of the year on Tuesday, June 18th at 1:00 PM EST. You are invited to join hundreds of companies already tuning in. Critical American and Canadian updates include an update on Proposition 65, GMO Labeling and Canada's NHPD Status of Applications for the fourth quarter of 2012.
For more details about the presentation, topics and our speakers please continue to read below.
To register for the webinar, please click below:

You will receive a confirmation email that schedules the event in your calendar and provides a link to join the meeting. You can register and join the meeting at any point. It all takes only a few minutes.
When you join the meeting you can use your computer speakers to listen in on the webinar.
You can not dial in with your phone to listen in. You must use computer speakers.
Please visit dicentra.com for weekly regulatory and scientific articles, special alerts and updates.
PRESENTATION TOPICS AND SPEAKERS
Heather Van Blarcom, General Counsel & Senior Regulatory Specialist for Dietary Supplements at dicentra will present on the following U.S. topics:
– Is reform of California's Proposition 65 on the horizon?
– Where do we stand with GMO Labeling?
– What do you mean caffeine isn't approved for use in food?
– I'm not a manufacturer, why do I have to comply with GMPs?
– We all know quality control is important, but what else is the FDA looking for?
– Why can't I label my product as a medical food and make disease treatment claims?
– Are you still selling products with DMAA?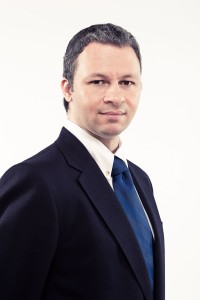 William Morkel
, Director of Quality & Compliance at dicentra, will present on the following Canadian topics:
– NHPD Status of Applications Quarterly Report (4th Quarter 2012)
– Consultation on the Issuance of International Trade Certificatges (for NHPs)
– New and proposed NHPD Monographs
– Establishment Licencing and GMP Requirements for Active Pharmaceutical Ingredients
– Guidance Document: Factors Influencing the Classification of Products at the Device-Drug interface
– Classification on Non-medicated Eyewashes
– Draft Guidance Document For Disinfectant Drugs
– "Local" Food Claims
– Food Inspection Modernization – Reminder
Please visit our website to view our previous webinars and to register for events. If you have any comments or questions do not hesitate to contact us!
Sincerely,
Peter Wojewnik
Vice President Business Development
dicentra
peter@dicentra.com