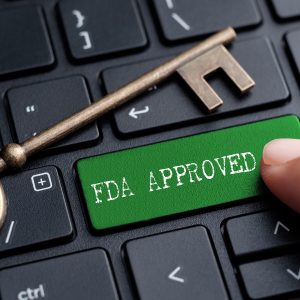 Service(s) related to this article: Dietary Supplement Substantiation and Product Development
The Food and Drug Administration (FDA) requires that a notification from the manufacturer, packager or distributor of a dietary supplement for the claim statements made on product labels is submitted to the FDA no later than 30 days after the first marketing of the product [1]. With this said, dietary supplement claim substantiations in the U.S. are not scientifically reviewed and approved for acceptability prior to entering the market. This is different from some other markets where claim statements are subject to substantiation requirements and pre-market approval. Companies in the dietary supplement industry are responsible for keeping on file the substantiation for all claims made on their labels. However, they may struggle with what type of evidence is suitable for substantiation. This leads us to the Regulations – what does the law require for the substantiation of dietary supplement claims?
Under Section 403(r)(6) of the Federal Food, Drug, and Cosmetic Act (the Act) (21 U.S.C. 343(r)(6))[2], a manufacturer of a dietary supplement making a nutritional deficiency, structure/function, or general well-being claim is required to have substantiation that the claim is truthful and not misleading. In the Act itself, there is no mention of the type of evidence required for substantiation. However, the FDA provides some guidance as to their current thinking regarding suitable substantiation claims for dietary supplements in a guidance document titled "Guidance for Industry: Substantiation for Dietary Supplement Claims Made Under Section 403 (r)(6) of the Federal Food, Drug and Cosmetic Act"[3]. This guidance document demonstrates the FDA's position for evidence requirements: "Although there is no pre-established formula as to how many or what type of studies are needed to substantiate a claim, we, like the FTC, will consider what the accepted norms are in the relevant research fields and consult experts from various disciplines."
In this guidance document, the FDA specifies evidence which may substantiate a claim: (a) Human studies: Intervention studies (note: "randomized, double-blind, parallel group, placebo-controlled trials offer the greatest assessment of a relationship between a dietary supplement and outcome"), and/or (b) Human studies: Observational studies (includes Case reports, Case-series studies, Case-control studies, Cohort studies, Cross-sectional studies, Time-series studies, and Epidemiological studies.
Importantly, the FDA also discusses what types of additional information may be useful as background information to support a claim, but alone may not be adequate to substantiate a claim: Animal studies; In vitro studies; Testimonials and other anecdotal evidence; Meta-analysis; Review articles; Comments and Letters to the Editor or Product monographs.
The FDA's guidance document provides the administration's current thinking on evidence for dietary supplement claims but it is not legally binding because the Act does not list evidence requirements for substantiation. Therefore, appropriate/acceptable evidence for claims is not definitive and what is considered 'scientifically sound and reliable' evidence may be different depending on the nature of the claim and the message it conveys to consumers. Therefore, companies marketing dietary supplements need to be confident in their claim substantiation in order to prevent any disputes with the FDA and FTC.
Overall, it is advisable to ensure your substantiation is reviewed for appropriateness by a scientific & regulatory expert who is capable of assessing the scientific evidence in the relevant research field for the type of the claim statement being made on your label. If you do not have someone in-house capable of doing so, then you may want to consult with a third-party for assistance to ensure you have appropriate dietary supplement claim substantiation.
dicentra can assist in reviewing evidence for dietary supplement claims to ensure that customers have the right type of evidence and substantiation documentation on-hand for dietary supplements for the U.S. market.
References
[1] FDA Structure/Function Claim Notification for Dietary Supplements
[2] The Federal Food, Drug, and Cosmetic Act (the Act). (21 U.S.C. 343(r) (6)).
[3] Guidance for Industry: Substantiation for Dietary Supplement Claims Made Under Section 403 (r)(6) of the Federal Food, Drug and Cosmetic Act, Dec 2008.