GMP Training Makes Good Business Sense
If, based on my years of experience, I had to list the primary root causes for non-conformances in GMP regulated facilities, lack of proper training would be at or near the top of the list (second perhaps only to a lack of effective change control). Whenever I am called to investigate an out-of-specification result one of the first questions I ask is, "Who was the technician, for how long have they held the position, and what training did they receive?"
Companies that manufacture, package, label, or import drugs, NHPs, or dietary supplements for sale in Canada and the U.S. must ensure that their staff is trained in Good Manufacturing Practices; it is a regulatory requirement. In fact, if employees are not adequately trained, a company can be charged with selling an adulterated product under the Food and Drugs Act on that basis alone. But legal ramifications aside, proper training makes good business sense. Employees who are properly trained make fewer errors and are better equipped to handle errors/incidents when they do occur.
A good GMP training program should be comprehensive, covering all GMP elements as they apply to the company's activities in general and to the trainee's position in particular. The program should ensure that new employees receive initial GMP training and that all existing employees receive ongoing GMP training, usually conducted on an annual basis. Companies, moreover, should have a way to assess the effectiveness of their training program. This is typically done by administering a written quiz.
If one finds employees making repeated errors, then the effectiveness of the program should be questioned. Too often, when a non-conformance or out-of-specification result occurs, the root cause is attributed to "employee error" and the corrective action implemented is to simply "re-train employee." This is a quick and convenient fall-back when one is pressured to wrap up a QA investigation quickly. Government inspectors, however, have grown wary of this trend. Now, when an auditor sees "re-train" as a documented response to a non-conformance, they are asking, "Well, if your training didn't work the first time, what makes you think it will work now? What are you doing to ensure that you have in place an effective GMP training program?"
GMP training can be conducted in-house or a company can rely on the services of a third party, as long as the trainer, whether internal or external, is qualified. The training program must be in the form of a formal, controlled, written procedure. As with any GMP activity, any and all training must be documented (training logs, certificates, attendance sheets, etc.). Rest assured, an inspector visiting your site will ask to see these records.
William Morkel, BSc
Senior Quality Assurance and Regulatory Affairs Specialist
dicentra Inc.
For a new, effective option in GMP training go to www.gmponlinetraining.com
dicentra Launches GMP Online Training Program for Natural Health Products
dicentra is proud to announce the launch of GMP Online Training for Natural Health Products beginning November 2011.
For years, dicentra has been delivering on-site and off-site GMP training programs, including alongside Health Canada, to companies of all sizes. As part of these programs dicentra has issued certificates of training duly recognized by the Natural Health Products Directorate (NHPD) as proof of GMP training. Now this program is available online in an unlimited and easily accessible format.
GMP Online Training will provide its company members great convenience and cost savings. The online format will allow members to train staff on their own time from the comfort of their desk, and thus avoid the expense and time associated with travel for off-site training. In addition, clients will have all year access to the latest training and retraining in GMPs to ensure compliance, optimize processes, procedures and record keeping, and thus avoid costly mistakes and improve profitability.
GMP Online Training is a very easy 4-step process: Sign UP -> Watch the Video -> Take the Quiz -> Receive Your Certificate. The training program is based on Version 2.0 of the Good Manufacturing Practices Guidance Document released by the Natural Health Products Directorate in 2006.
For more information on GMP Online Training, please visit us at http://www.gmponlinetraining.com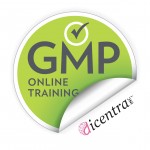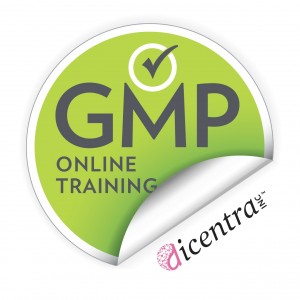 Upcoming Regulatory Update Webinar Includes U.S. Report by Michael McGuffin, President of AHPA
Don't miss our last free Regulatory Update Webinar of the year on Tuesday, December 6, 2011 at 1:00 pm EST. You are invited to join hundreds of companies already tuning in. This is a great way for your company to stay informed and avoid challenging surprises down the road.
At dicentra we're committed to keeping our clients and the industry connected and informed. This quarter's webinar will include the latest updates and changes in the Canadian regulatory environment as they pertain to the Natural Health Products industry. We are also pleased to have a U.S. regulatory update by Michael McGuffin, President of the American Herbal Products Association (AHPA).
For more details about the presentation, topics and speakers please continue to read below.
To register for the webinar please click on the following link:
https://www.livemeeting.com/lrs/8000055450/Registration.aspx?pageName=g137pdgmnb586vrs
You will receive a confirmation email that schedules the event in your calendar and provides a link to join the meeting. You can register and join the meeting at any point. It all takes only a few minutes.
When you join the meeting you can either use your computer speakers or dial into the teleconference to hear the audio.
Please visit www.dicentra.com for weekly regulatory and scientific articles, special alerts and updates.
PRESENTATION TOPICS AND SPEAKERS
Canadian Update:
Anne Wilkie, Senior Regulatory Strategy & Policy Advisor at dicentra, will present on the following topics:
Status of Unprocessed Product Licence Applications (UPLAR)
NHP Compliance and Enforcement Policy
Status of Applications
Products Currently "On Hold"
Consultations and Regulatory Initiatives
Food Initiatives
Global Regulatory Issues
As the Senior Regulatory Strategy & Policy Advisor at dicentra Anne leads some of the most challenging projects for our clients and is a key advisor at dicentra. She assists clients to develop effective regulatory strategies and gain market access, particularly in the areas of foods, functional foods and organics. Anne communicates regularly with Health Canada to ensure that the industry perspective is continually considered in government policy development. She also reviews advertising and promotional material for compliance, communicates directly with the Inspectorate to resolve border issues, and facilitates dicentra's quarterly regulatory update webinars. She is a respected speaker internationally on regulatory matters and represents dicentra in this capacity.
Prior to joining dicentra, Anne was the Vice President and Head of Regulatory Affairs for the Canadian Health Food Association, Canada's largest trade association. Anne held this role for 10 years during which time she developed and led the regulatory program for the CHFA. She was actively involved in the creation and implementation of the Natural Health Products Regulations and in consultations on the Organic Products Regulations. For the 17 years prior to this, Anne worked in various senior positions at Health Canada and the Canadian Food Inspection Agency. Her roles involved utilizing her expertise in technical regulatory compliance, product formulation, food safety, and policy development.
U.S. Update:
Michael McGuffin, President of the American Herbal Products Association (AHPA), will present an update on an important U.S. regulatory issue, California`s Proposition 65. His talk will cover:
A basic background on Proposition 65 and how it affects supplement companies that do business in California
An analysis of Proposition 65 complaints, lawsuits, and settlements against supplement companies under this law
A presentation of the options for reducing the risk of encountering a Proposition 65 complaint
Consumer goods sold in the State of California are, with certain exceptions, subject to that State's Proposition 65, the Safe Drinking Water and Toxic Enforcement Act of 1986.The regulations that have been implemented in the years since the Proposition was passed place specific labeling requirements on products sold in the State of California if the product contains chemicals listed by the State as carcinogens or reproductive toxicants. Failure to provide such warnings can result in action by the California Attorney General or by "any person in the public interest."
AHPA President Michael McGuffin is a recognized expert on Proposition 65, and AHPA has been actively involved in issues related to the law for many years. Currently, Mr. McGuffin serves on a workgroup, California's Office of Environmental Health Hazard Assessment (OEHHA), formed to assist in the development of regulatory language intended to help businesses provide necessary warning for exposures to Proposition 65 listed chemicals in food.
Michael McGuffin was honoured in 2010 for over 20 years of dedicated service, having served as the President of the American Herbal Products Association (AHPA) since 1999 and a member of the Board of Trustee's for 10 years prior. He has been active in the herbal industry since 1974, having owned both retail and manufacturing businesses in this field.
A leading expert on dietary supplement regulations, Mr. McGuffin has been published in scholarly and scientific journals, including the Food and Drug Law Journal and Clinical Pharmacology & Therapeutics, and also wrote the highly-lauded publication AHPA's Annotated Final Rule on Dietary Supplement cGMP (2007). Additionally, Mr. McGuffin served as Managing Editor of AHPA's Botanical Safety Handbook (1997) and Herbs of Commerce, 2nd edition (2000). He speaks frequently on dietary supplement regulations in the U.S. and abroad.
Mr. McGuffin has represented the herbal industry at state and federal hearings on herbal regulatory issues and served as a member on several FDA Food Advisory Committees. He also serves on the boards of the American Herbal Pharmacopoeia, the American Association of Acupuncture and Oriental Medicine, and United Plant Savers. Mr. McGuffin was awarded the Cliff Adler "Heart in Business" award in 1994 and the Nutrition Business Journal Award for Efforts on Behalf of Industry in 2004. Mr. McGuffin has been quoted in a variety of news publications such as the New York Times, the Washington Post, U.S. News & World Report and Newsweek and has made appearances on ABC's Nightline, National Public Radio, and ABC Radio.
American Herbal Products Association (AHPA)
Founded in 1982, AHPA is the oldest of the non-profit organizations that specializes in service to the herbal industry. It is the voice of the herbal products industry and the recognized leader in representing the botanical trade. With more than 280 members, AHPA's membership represents the finest growers, processors, manufacturers and marketers of botanical and herbal products.
The American Herbal Products Association (AHPA) is the only national trade association that is focused primarily on herbs and botanicals and herbal products. All of AHPA's activities are focused on its mission, which is to promote the responsible commerce of herbal products, and are undertaken to maintain and improve market opportunities for companies that sell herbs, herbal and botanical products, and other health-related products, including foods, beverages, and personal care products, and to ensure that consumers continue to enjoy informed access to a wide choice of goods. For more information please visit www.ahpa.org.
Don't miss our next free Regulatory Update Webinar on Tuesday, March 20, 2012 at 1:00 pm ET. Please visit www.regulatoryupdates.com to register.
dicentra Is Now Hiring!
At dicentra our expertise is in our people. That's why we strive to foster a dynamic environment of development and growth. Our team members are some of the most committed and talented individuals in the industry who enjoy turning their expertise into solutions for their clients. This has made dicentra into an international consulting leader in a growth industry.
We attribute our success to these core values:
Commitment to our clients and their business growth
Strategic approach to regulatory and scientific affairs that delivers solutions
Specialized expertise and a passion for the industries we work in
If you think you may enjoy working in a fast-paced, results-driven environment where your scientific and regulatory knowledge is valued, please consider contacting us.
We welcome qualified candidates to submit their resumes for three levels of regulatory and scientific expertise i.e. Assistant, Associate, and Specialist.
To see current job postings and more information about a career with dicentra please visit https://dicentra.com/our-team/join-dicentra/
Special Alerts, Regulatory Updates, Scientific & Regulatory Articles
Science and Research Updates
Vitamin E and the Risk of Prostate Cancer: The Selenium and Vitamin E Cancer Prevention Trial.
Klein EA, Thompson IM Jr, Tangen CM, Crowley JJ, Lucia MS, Goodman PJ, Minasian LM, Ford LG, Parnes HL, Gaziano JM, Karp DD, Lieber MM, Walther PJ, Klotz L, Parsons JK, Chin JL, Darke AK, Lippman SM, Goodman GE, Meyskens FL Jr, Baker LH. Vitamin E and the risk of prostate cancer: the Selenium and Vitamin E Cancer Prevention Trial (SELECT). JAMA. 2011 Oct 12;306(14):1549-56.
Urinary Sodium and Potassium Excretion and Risk of Cardiovascular Events.
Martin J. O'Donnell, MB, PhD; Salim Yusuf, DPhil, FRCPC, FRSC; Andrew Mente, PhD; Peggy Gao, MSc; Johannes F. Mann, MD; Koon Teo, MB, PhD; Matthew McQueen, MD; Peter Sleight, MD; Arya M. Sharma, MD; Antonio Dans, MD; Jeffrey Probstfield, MD; Roland E. Schmieder, MD. Urinary Sodium and Potassium Excretion and Risk of Cardiovascular Events. JAMA.2011;306(20):2262-2264.
Illicium Verum: (Star anise) A Review on its Botany, Traditional Use, Chemistry and Pharmacology.
Wang GW, Hu WT, Huang BK, Qin LP. Illicium verum: a review on its botany, traditional use, chemistry and pharmacology. J Ethnopharmacol. 2011 Jun 14;136(1):10-20. Epub 2011 Apr 29.
Cognitive and Clinical Outcomes of Homocysteine-Lowering B-Vitamin Treatment in Mild Cognitive Impairment: a Randomized Controlled Trial.
de Jager CA, Oulhaj A, Jacoby R, Refsum H, Smith AD. Cognitive and clinical outcomes of homocysteine-lowering B-vitamin treatment in mild cognitive impairment: a randomized controlled trial. Int J Geriatr Psychiatry. 2011 Jul 21.
Vitamin D and K Status Influences Bone Mineral Density and Bone Accrual in Children and Adolescents with Celiac Disease.
Mager DR, Qiao J, Turner J.Vitamin D and K status influences bone mineral density and bone accrual in children and adolescents with celiac disease. Eur J Clin Nutr.2011 Oct 5.
Effect of Soy and Milk Protein Supplementation on Serum Lipid Levels: A Randomized Controlled Trial.
Wofford MR, Rebholz CM, Reynolds K, Chen J, Chen CS, Myers L, Xu J, Jones DW, Whelton PK, He J. Effect of soy and milk protein supplementation on serum lipid levels: a randomized controlled trial. Eur J Clin Nutr. 2011 Sep 28.
We hope you found this newsletter valuable. We can be reached at 1-866-647-3279 or at
dicentra.com