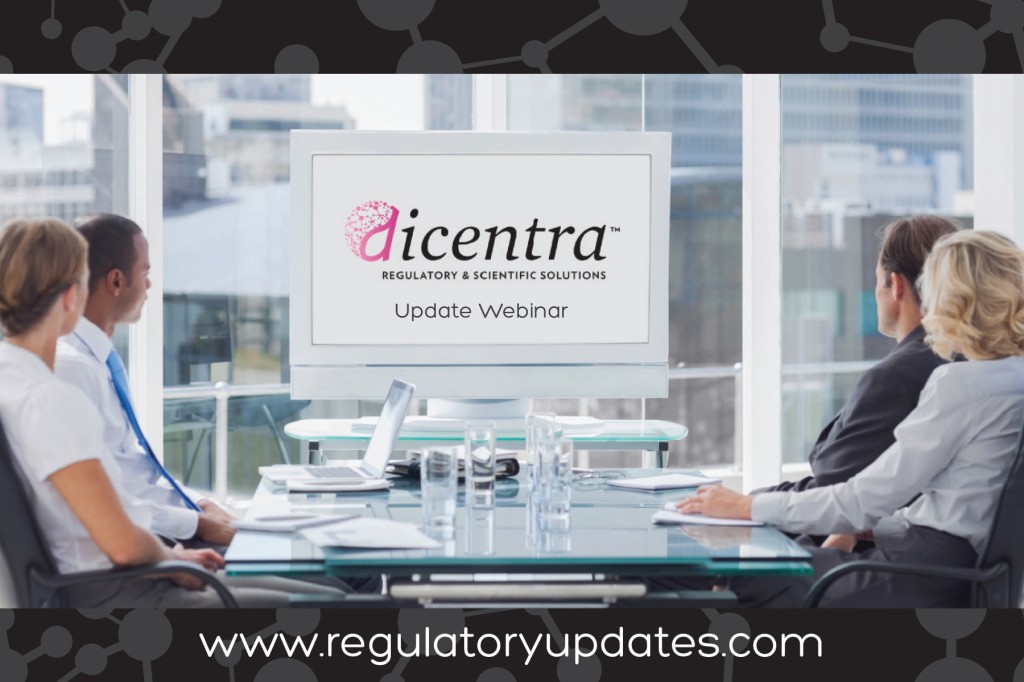 STAY ALERT AND AWARE OF PENDING CHANGES THAT MAY
IMPACT YOUR BUSINESS
How does the Food Safety Modernization Act affect your business? What do the latest guidance documents say? What are the latest requirements for the labeling of allergens? The answers to these questions may have a significant impact on your business. We know you and your team are very busy. That's why we're providing regulatory updates. A one stop online solution to staying up to date on all regulatory fronts. Avoid surprises. Stay ahead of the curve. Save time and money. Regulatory updates from dicentra.
Tune in for the 1st quarter regulatory webinar on March 2, 2016.
dicentra will be offering webinars on all regulatory matters related to foods, supplements, health products, cosmetics, beverages and GMPs in the US and Canada.
4 webinars, first Wednesday of Mar 2016, Jun 2016, Sep 2016 and Dec 2016
Each webinar 60 minutes
Presented by our in house US and Canadian regulatory experts
Annual membership $499, includes all 4 webinars, unlimited attendees, 30 day access to recording
Individual webinars $199, includes access to live webinar, unlimited attendees, 30 day access to recording
To register for any four or all of our upcoming webinars, please click below: