May 10, 2012
Are You Making False Claims
By Heather Van Blarcom
General Counsel & Senior Regulatory Specialist for Dietary Supplements
If you don't have "competent and reliable scientific evidence" in your possession supporting the claims you are making for your products, at the time the claims are made, then you are making false claims in the eyes of both the FDA and FTC. The FDA and FTC require that all claims, both express and implied, must be:
truthful and not misleading; and
adequately substantiated at the time the claim is made.
That's right, you read correctly, your substantiation ducks must be in a row before you can make a single claim about your product. If your company does not possess proper substantiation materials prior to the dissemination of your claims, your company is exposed to a potential false claims action. The fact that neither the FDA nor the FTC conducts premarket review of product claims does not excuse the need to have competent and reliable scientific evidence to support the efficacy and safety of you product. FTC case decisions define competent and reliable scientific evidence as: "tests, analyses, research studies, or other evidence based on the expertise of professionals in the relevant area, that have conducted and evaluated in an objective manner by persons qualified to do so, using procedures generally accepted in the profession to yield accurate and reliable results."
In a competitive business, it is all too common for companies eager to get their products to market to assume that adequate science substantiating their claims exists, especially where they see countless other companies already making the same or similar claims. However, as you've probably heard somewhere in life from your mother, the fact that "everyone is doing it" is not going to be a viable defense. A second bad assumption often made by many companies is that they can just provide the proper substantiation after the fact thereby creating, in their minds, a "no harm no foul" situation. Do you want to bet your total gross sales on that assumption?
Richard Cleland, assistant director of the division of advertising practices at the Federal Trade Commission, related in a telephone interview with the author that, "At least half of the companies, who do provide substantiation, the substantiation is inadequate." Further, Mr. Cleland has found it "extremely rare that a company does not attempt to supplement after." Mr. Cleland made it clear that the law is violated if you don't have substantiation in hand at the time the claim is made. While it is still worth garnering all of the substantiation you can, Mr. Cleland said, "substantiation collected post dissemination may go to remedy, but it's still a violation and the company is at risk." Apparently, it "causes a chuckle" at the FTC when they receive reams of print outs obviously gathered after a substantiation request is made by the FTC. This type of submission, as well as a request for an extension of time to respond, are clear signals to the FTC that your company did not have the required substantiation in its possession prior to dissemination. Mr. Cleland reported that the "stakes are pretty high," for those companies. The FTC is entitled to seek full refunds to your customers. What does that mean to you – disgorgement of total gross sales. Further, it will cause disruption to your business and hurt the credibility and marketability of your company and its products.
The time and money you spend on obtaining competent and reliable scientific evidence is invaluable. It is your protection from financial disaster by allegations that you are making false claims when either the FTC, FDA, State Attorneys General, or the plaintiff's class action bar come knocking on your door.
2012 Dates dor Dicentra's Free Regulatory Update Webinars
The dates have been confirmed for dicentra's remaining quarterly free Regulatory Update Webinars:
2nd Quarter: Tuesday, June 19, 2012
3rd Quarter: Tuesday, September 18, 2012
4th Quarter: Tuesday, December 4, 2012
All the webinars begin at 1:00pm est
Click the link below and sign up for the webinars. This is a great way for you and your company to stay informed and avoid challenging surprises down the road.

Dicentra Announces New Senior Government Relations Advisor
Dr. John R. Harrison PhD is a regulatory health scientist (toxicology) and health risk specialist. He has graduate degrees in biology, toxicology, natural health and alternative medicine and diplomas in homeopathic and herbal medicine. He managed Health Canada's Office of Natural Health Products in the formative years of 1999-2000, advised the federal Minister of Health on natural health products policy and held other Health Canada management positions such as Associate Director, Bureau of Medical Devices and Assistant Director, Bureau of Chemical Hazards in which he worked under many Acts including those covering consumer products, industrial and environmental chemicals.
Dr. Harrison has had extensive (40 years) federal regulatory and policy experience in the federal health and environmental domains coupled with recent and varied Treasury Board Secretarial (TBS) regulatory experience with groups such as the Center of Regulatory Expertise (CORE). For the past decade he has worked in the areas of regulatory risk assessment, risk management, risk communication and business analysis including program evaluation.
Dr. Harrison has written regulatory and health reports for universities such as the University of Ottawa, Harvard University and a number of federal departments including Health Canada and Environment Canada. He is also a Research Associate for the R. Samuel McLaughlin Centre for Population Health Risk Assessment at the University of Ottawa. In 2008 he assisted CORE, TBS in the organization and delivery of the 2008 International Conference and Workshop on Regulatory Risk Assessment Guidelines for the Government of Canada. This work focused on the development of both an acceptable set of principles and methodologies for risk assessments for a range of regulatory fields including natural health products.
In 2008, Dr. Harrison published a book entitled "International Regulation of Natural Health Products."
He also holds memberships in numerous scientific and regulatory organizations.
Dicentra Announces New General Counsel & Senior Regulatory Specialist Specialist for Dietary Supplements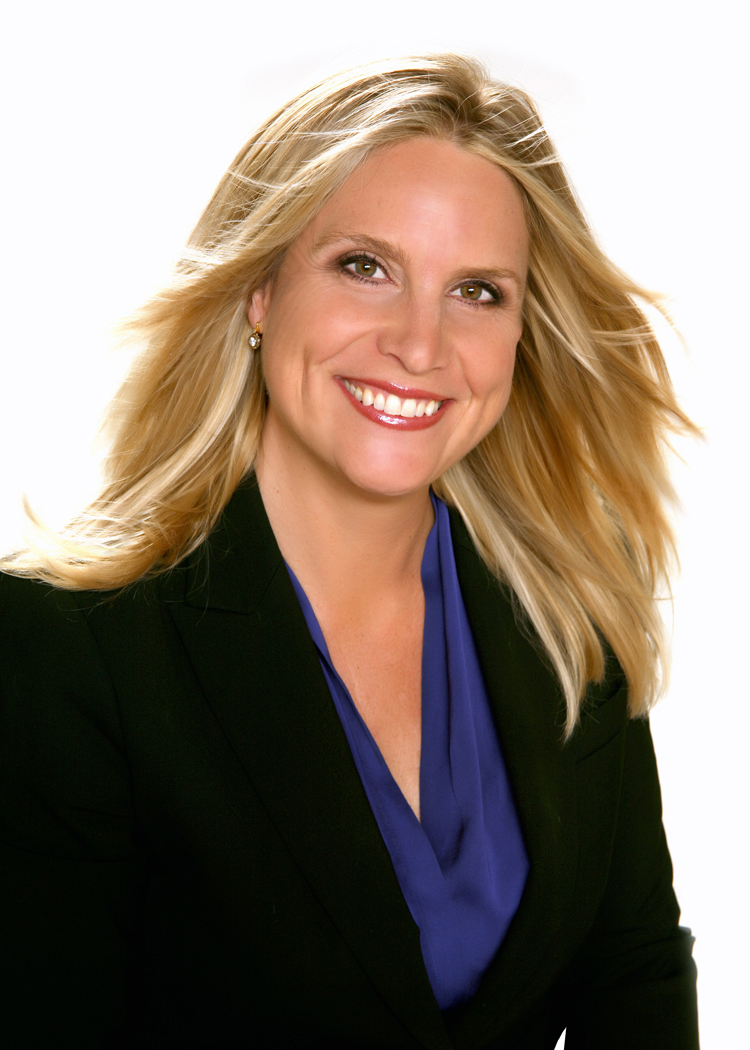 Heather Van Blarcom is a licensed attorney with more than 10 years of experience in the Natural Products Industry. As a former general counsel, Heather brings a pragmatic and well-rounded expertise to issues impacting her clients. She has extensive experience in proactively helping companies achieve compliance with both FDA and FTC regulations including labeling and advertising review, claims review and substantiation, and GMP procedures and audits. She has guided companies through numerous new product launches in market segments such as weight loss, energy, and general wellness. Over the course of her career, she has developed many strong relationships inside the industry and within the governmental agencies that regulate it.
Heather began her career in the Natural Products Industry as a trial lawyer defending manufacturers and distributors of dietary supplements in both national product liability litigation and FTC matters where she advised clients on litigation strategies, the handling of adverse event reports, product recalls, and crisis management issues. Heather earned a Bachelor of Arts in Quantitative Economics and Decision Sciences from the University of California at San Diego and a Juris Doctorate from the California Western School of Law.
Heather's role with dicentra is to partner closely with our President to develop strategies for regulatory compliance with FDA requirements for dietary supplements. Heather will use her regulatory experience and expertise to provide knowledge and recommendations to our clients.
Heather understands the importance of balancing quality costs and business in order to achieve compliant quality levels creating value to our valued customers.
Dicentra Announces New Business Development Assistant
Robert Silver is a sales and business development professional with 16 years of experience in the natural health products industry in both manufacturing and wholesale distribution. As a Business Development Assistant at dicentra, Robert is involved in client service operations of dicentra's valued clients in addition to helping create new business opportunities. Robert draws from his widespread expertise of natural health products to help dicentra's clients optimize their regulatory and scientific needs.
Robert holds an Honours B.A. in Economics from Brock University.
Upcoming Regulatory Update Webinar
Don't miss our next free Regulatory Update Webinar of the year on Tuesday, June 19, 2012 at 1:00 pm EST. You are invited to join hundreds of companies already tuning in.
At dicentra we're committed to keeping our clients and the industry connected and informed. This quarter's webinar will include the latest updates and changes in the American and Canadian regulatory environments as they pertain to Natural Health Products and Dietary Supplements.
For more details about the presentation, topics and our speaker please continue to read below.
To register for the webinar please click below:

You will receive a confirmation email that schedules the event in your calendar and provides a link to join the meeting. You can register and join the meeting at any point. It all takes only a few minutes.
When you join the meeting you can use your computer speakers to listen in on the teleconference.
Please visit www.dicentra.com for weekly regulatory and scientific articles, special alerts and updates.
PRESENTATION TOPICS AND SPEAKER
Dr. John Harrison, Senior Government Relations Advisor at dicentra, will present on the following Canadian topics:
Status of Unprocessed Product Licence Applications (UPLAR)
NHP Compliance and Enforcement Policy
Status of Applications
Products Currently "On Hold"
Consultations and Regulatory Initiatives
Food Initiatives
Heather VanBlarcom, General Counsel & Senior Regulatory Specialist for Dietary Supplements at dicentra, will present on the following U.S. topics:
Dietary Supplements
GMPs
NDI's
Don't miss our next free Regulatory Update Webinar on Tuesday, September 18, 2012 at 1:00 pm ET.
Please visit www.regulatoryupdates.com to register.
Natural Products Association Day – 2012
The Natural Products Association (NPA) hosted members and supporters at the 15th Annual Natural Products Day in Washington, D.C., on March 27. Retailers, manufacturers and suppliers from across the country met with senators, representatives and their staffs to talk about legislation and regulatory activity that affects the natural products industry. Participants ranged from industry pioneers who have long advocated for the industry to rookies making their voices heard on Capitol Hill for the first time.
During their meetings, attendees discussed the regulation of dietary supplements and the impact that the Food and Drug Administration (FDA) draft New Dietary Ingredient (NDI) guidance could have on their businesses. They also requested that legislators join the Dietary Supplement Caucus (DSC), a bipartisan group of senators and representatives that brings Congressional attention to the role of supplements in health promotion and disease prevention, and addresses supplement regulation.
In addition, Congress was asked to support the Family and Retirement Health Investment Act of 2011, which would allow Flexible Spending Account (FSA) and Health Savings Account (HSA) dollars to be used for supplements and meal replacements, up to a cap of $1,000 per year. Lawmakers also were asked to support the Designer Anabolic Steroid Control Act when it is introduced. The bill would remove another 25+ substances from the marketplace and give the Drug Enforcement Agency (DEA) authority to temporarily schedule a product until testing is completed.
The day ended with an evening reception on Capitol Hill for attendees, legislators and staff. At the reception, NPA presented Congressional Champion Awards to several legislators:
Senator Tom Harkin of Iowa
Senator Orrin Hatch of Utah
Representative Dan Burton of Indiana
Representative Jason Chaffetz of Utah
Representative Frank Pallone of New Jersey
Representative Jared Polis of Colorado
Senator Harkin and Representatives Chaffetz and Pallone addressed the group, expressing their support for the industry and gratitude for this honor. Staff members from the offices of Senator Hatch and Representative Burton were on hand to accept their awards.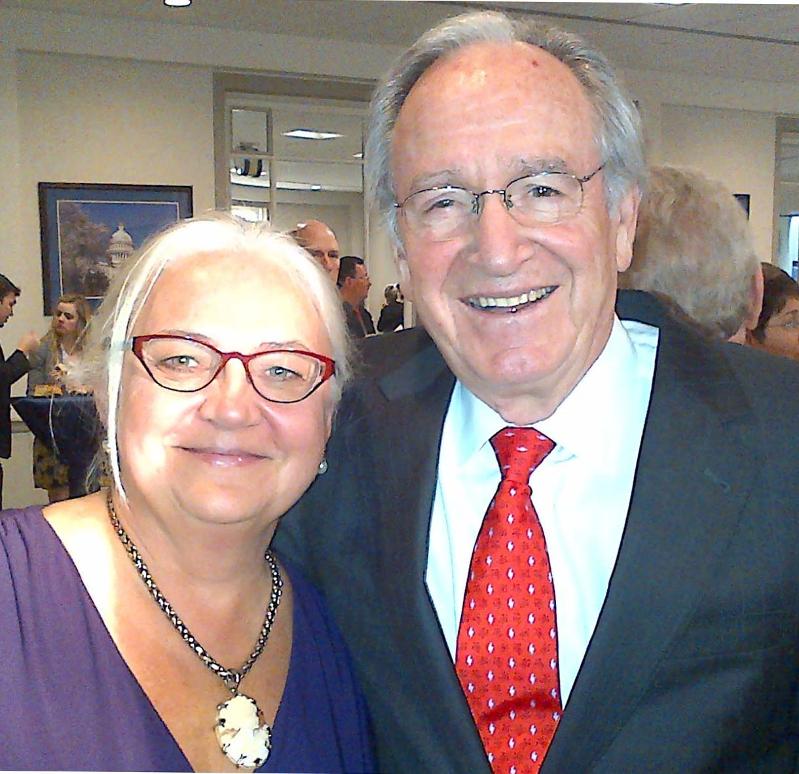 Our President, Alicja Wojewnik with Senator Harkin
Visit by Dr. William Yan, Director, Bureau of Nutritional Sciences
Health Canada
April 27, 2012 will go down as a great day for dicentra.
Dr. William Yan, Director, Bureau of Nutritional Sciences with Health Canada spent the morning discussing matters and answering questions with the dicentra team.
Among the many topics discussed were:
Caffeinated Energy Drinks
Food Like NHPs
Industry Impact
His insight was significantly helpful in determining and steering our affected clients in the right direction.
We thank Dr. Yan for taking the time to come to Toronto to visit us and look forward in working with Dr Yan and his team.
dicentra will be walking for ALS (Lou Gehrig's disease) on Saturday, June 23rd at the Port Perry Fairgrounds, Ontario starting at 10am. This is a 5 km walk and you are invited to join us in this walk for a cure.
We have also created a dicentra fundraising page with a goal of raising $3000.00. So far we have reached 45% of our target.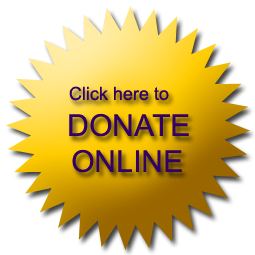 Please support us in this quest by making a donation. Any donation, however big or small, counts. The funds are provided to ALS Ontario which is an organization that not only funds research with the goal of finding a cure for this debilitating disease but also supports people with ALS through visitations, support groups and by providing necessary equipment to make life easier. They are a fantastic organization that deserves a lot of support!
Thank you from all of us. The dicentra Team.
Special Alerts, Regulatory Updates, Scientific & Regulatory Articles
Proposal to amend the Food and Drug Regulations – Project 1663 – Schedule F Amendment February 23, 2012
Caffeinated Energy Drinks March 23, 2012
Additional Residue Testing Requirements for Meat & Poultry Products Exported to the European Union February 27, 2012
Proposed Schedule F Amendment Open for Consultation March 5, 2012
Low Risk Veterinary Pilot Program Now a Reality! March 12, 2012
Safety and Efficacy of Natural Health Products: A Dynamic Entity March 19, 2012
Could legalizing Raw Milk sales be in the future for Canada? March 26, 2012
Update on Caffeinated Energy Drinks April 2, 2012
Oil of Oregano Update April 9, 2012
Clinical Trials: Will the Wrong Trial Design Make Your Dietary Supplement or Functional Food an Unregistered Drug? April 16, 2012
Transition of Products at the Food-Natural Health Products Interface to the Food Regulatory Framework April 18, 2012
Changes by Health Canada – Where do you stand? April 24, 2012
Kava in Canada April 30, 2012
If you Think the FDA's cGMPs Don't Apply to You, Think Again! April 30, 2012
The Significance between July 2012 and the Expiration of UPLAR in February 2013 May 7, 2012
Science and Research Updates
Effects of chocolate, cocoa, and flavan-3-ols on cardiovascular health: a systematic review and meta-analysis of randomized trials.
Hooper L, Kay C, Abdelhamid A, Kroon PA, Cohn JS, Rimm EB, Cassidy A. Am J Clin Nutr. 2012 Mar;95(3):740-51.
Impaired fetal growth and arterial wall thickening: a randomized trial of omega-3 supplementation. Pediatrics.
Skilton MR, Ayer JG, Harmer JA, Webb K, Leeder SR, Marks GB, Celermajer DS. 2012 Mar;129(3):e698-703.
Lack of periconceptional vitamins or supplements that contain folic acid and diabetes mellitus-associated birth defects.
Correa A, Gilboa SM, Botto LD, Moore CA, Hobbs CA, Cleves MA, Riehle-Colarusso TJ, Waller DK, Reece EA; National Birth Defects Prevention Study. Am J Obstet Gynecol. 2012 Mar;206(3):218.e1-13.
Evaluation of the immune benefits of two probiotic strains Bifidobacterium animalis ssp. lactis, BB-12® and Lactobacillus paracasei ssp. paracasei, L. casei 431® in an influenza vaccination model: a randomised, double-blind, placebo-controlled study.
Rizzardini G, Eskesen D, Calder PC, Capetti A, Jespersen L, Clerici M. Br J Nutr. 2012 Mar;107(6):876-84.
Intake of branched-chain amino acids influences the levels of MAFbx mRNA and MuRF-1 total protein in resting and exercising human muscle.
Borgenvik M, Apró W, Blomstrand E. Am J Physiol Endocrinol Metab. 2012 Mar;302(5):E510-21. doi: 10.1152/ajpendo.00353.2011.
We hope you found this newsletter valuable.We can be reached at 1-866-647-3279 or at dicentra.com
Your dicentra Team