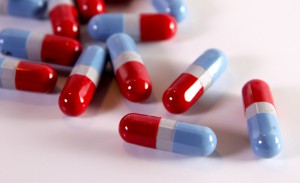 Health Canada's Non-Prescription Drug Monograph Attestation Pilot has just ended, low success rate will result in revisions to the process.
Health Canada initiated a Non-prescription drug monograph attestation pilot in 2014, which was to last 6 months. As of January 15, 2016 Health Canada has completed their review of the pilot and posted the results. Shockingly, the conclusion of the pilot indicated that there was a greater than 50% failure of companies in correctly attesting to a monograph. However, Health Canada intends to continue to use this model but revise the attestation process to help ensure industry compliance and keep consumers safe.
In July, 2013 the review of non-prescription drugs was moved under the purview of the Natural Health Products Directorate (NHPD), effectively resulting in the renaming of the Division to the Natural and Non-prescription Health Products Directorate (NNHPD). The goal of this transition was to align the review of both of these low-risk product category types, and to streamline internal processes. The non-prescription drug monograph attestation pilot began on August 11, 2014, approximately 8 months after the NNHPD introduced the 3 Class Monograph Attestation process for natural health products (NHPs) in December 2013.
While both the drug and NHP attestation pilot's permitted the use of a monograph attestation form, the latter process for NHPs provides a multitude of single and multi-ingredient monographs, and combinations of monographs with reduced review times. As a reminder the 3 classes are as follows with the timelines based on the level of certainty or safety information known about an ingredient(s).
• Class 1: Single ingredient monograph/product monograph: Review time = 10 business days
• Class 2: Combination of ingredients, each compliant with a monograph: Review time = 30 calendar days
• Class 3: All other products for which there is uncertainty about the safety of the product. Review time = 210 calendar days
With the non-prescription drug monograph attestation pilot applicants could only use this route if they complied in entirety with one of the 8 monographs below.
• Acne Therapy
• Sunscreen Monograph
• Medicated Skin Care Products
• Diaper Rash Products
• Anti-Dandruff Products
• Antiseptic Skin Cleansers
• Athletes Foot Treatments
• Throat Lozenges
Specifically, this only refers to Category IV (DINF) products, with no change in review timelines or cost recovery. Moreover, additional documentation required (e.g. labels, 3011 application, fee form etc) as part of a DINF submission were, and are still required for the non-prescription drug attestation, with the Attestation form submitted in place of the Category IV Drug Submission Certificate. If there is no change in timelines or costs during the non-prescription drug monograph attestation pilot, one might question what the value of this process may be. Simply stated, the NNHPD was offering greater leeway to applications submitted during the pilot. If an application was deemed to be incorrectly attesting to a monograph the NNHPD would advise the applicant that they must either:
• Revise the application to conform to the monograph, OR
• Amend the application and apply as a non-DINF submission with additional fees and evidence as required.
It had been originally suggested by Health Canada that once the pilot closed that any applicant with a submission incorrectly attesting to a monograph would have the application refused. Since there is cost recovery associated with DINF submissions, incorrectly attesting to a monograph could be a costly endeavor. Due to high (>50%) failure rate determined in the results of the pilot, it seems that Health Canada will still be providing the industry with the option to revise or amend the application as indicated above. However, it is important to bear in mind that if a non-compliant product is incorrectly approved by Health Canada and determined to be marketed non-compliantly, the government retains the right to communicate the result of failed audits on the Health Canada website, or through other compliance and enforcement avenues.
While the NNHPD has had a greater success with NHP submissions the failure rate is still relatively high at ~38% audit failure for random audits and ~8% failure for risk based audits. These numbers are of note due to a relatively recent change in NNHPD's response to audit failures. While the NNHPD previously sent an IRN permitting the license holder to address and/or correct and deficiencies in the submission, they have now moved to sending a Section 19-Immediate license suspension. Upon receipt of a Section 19 you will have 90 days to provide evidence of compliance or a Section 20 (license cancellation will be sent).
At dicentra we have completed numerous NHP and DINF submissions correctly and compliantly. Let us help you ensure that your application is completed correctly the first time, without worry of a rejected submission, loss of application cost for DINFs, or license suspension. We can be reached at 1-866-647-3279 or info@dicentra.com