SPECIAL ALERT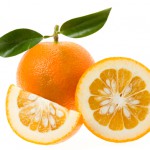 November 10, 2015
As part of its ongoing post-licencing audit program, Health Canada has raised concerns with products that contain both caffeine and any ingredients that could possibly contain synephrine.
Synephrine-containing ingredients would include raw materials such as bitter orange and several other species of citrus.
Synephrine is a known sympathomimetic (adrenergic) agent (stimulates the sympathetic nervous system). Health Canada has identified potential health risks associated with the use of products containing syneprhine and caffeine. There are concerns that the use of synephrine/bitter orange alone, and in combination with caffeine, may be associated with elevated blood pressure and cardiovascular risks.
Section 16 Notices have been issued to licence holders with NHPs that have this combination of ingredients. Section 16 of the Natural Health Products Regulations contains provisions for Health Canada to withdraw your NPN and remove the product from the market if they have any safety concerns over the product when used as labelled.
If your company receives a Section 16 Notice, dicentra can help you to respond to Health Canada in a timely manner.
How Can We Help?
Health Canada consulting is a core set of services offered at dicentra. Health Canada is responsible for overseeing all regulatory and compliance aspects for natural health products, foods, medical devices and cosmetics. As new technologies, products and processes are developed the regulatory landscape must consistently evolve to remain current and modern. At dicentra we pride ourselves on being knowledgeable and up-to-date on the regulations and are proud to participate in government working groups to provide recommendations on pending regulations.
We offer a wide range of services to assist both large and small company's gain a footing in the health and personal care market place. With over ten years experience, we are a well trusted company that can advise you on changes in Health Canada's regulations that will specifically impact your business. We are known for providing valuable perspectives on market placement, claims and regulatory compliance while always making sure to be mindful of your bottom line.
We are also continuing our quarterly regulatory updates this 2016 beginning in March to help industry stay up to speed on all of these important developments, as well as any regulatory matters pertaining to health products, supplements, cosmetics and drugs in both Canada and the United States. To learn more please visit www.regulatoryupdates.com. Feel free to call us directly at 1-866-647-3279.