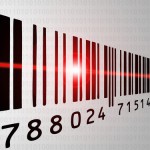 Testing of herbal dietary supplements using DNA barcoding is a hot topic in 2015. As testing methods have been under scrutiny in 2015 it is wise for a company to review their methods.
Methods for dietary supplement testing and identification have been under a microscope in 2015 with the whole industry facing scrutiny due to a probe into testing methods by the New York Attorney General, Eric Schniderman. You may remember the first attack on the industry came early this year when Mr. Schniderman issued a cease and desist letter to 4 major retailers after having supplements tested using DNA barcoding. Of the products tested last February it was indicated that only 21 % of the products contained the ingredient on the label, and many contained unexplained contaminants and allergens.
There has been a lot of debate in the last few months surrounding the applicability of this technique to dietary supplements, since there are several limitations to this method. First, this technique is best suited to samples that are fresh. The more highly processed the ingredient, like with extracts, the more fragmented the DNA will be in the sample. This would make it harder to match DNA sequences, and possibly yielding false negative results for the presence of a botanical. Secondly, there is no reference database of standardized samples available to test dietary supplement raw materials or finished products against. Thus, it has been industry's contention that this method has limited use for the dietary supplement industry.
This has not stopped further probes into the industry by the New York Attorney General, who recently issued letters to 13 companies requiring them to cease the sale of Devil's Claw supplements, which are commonly used as a supplement for joint pain. The cease sale specifically targeted Devil's Claw, an ingredient that is not widely used or sold in the US. In the cease and desist letters Mr. Schniderman required that the companies cease the sale of the supplements in 10 business days and compensate any consumers that purchased these products.
The current investigation by the Attorney General has identified several challenges with this supplement ingredient. Specifically, in the testing of 18 supplements, 89% (16 products) contained Harpagohytum zeyheri, and the remaining 2 of the 18 were composed of a combination of Harpagohytum zeyheri and Harpagohytum procumbens . This is an issue since the 1992 Herbs of Commerce that is codified into the Federal Regulations, 21 CFR 101.4(h), only indicates Harpagohytum procumbens as a source material of Devil's Claw. Thus, any product containing Harpagohytum zeyheri would be considered both mislabeled (since it is declaring this ingredient as Devil's Claw in contradiction to the Herbs of Commerce) and adulterated (since Harpagohytum zeyheri is considered an unapproved New Dietary ingredient).
Industry groups have been quick to comment that the European Pharmacopeia's definition of Devil's Claw includes both latin binomials as sources of this ingredient. Additionally, there is no evidence that the H. zeyheri is any less effective than H. procumbens.
As a result of this it is the industry's belief that it is reasonable to assume that both species are covered by the entry in the 1992 Herbs of Commerce. Nevertheless, the NY AG is unlikely to stop his investigation into dietary supplements at this stage and it is suspected that there are other supplements on his 'hit list' that will be investigated in the coming months.
It is important to note that while there is no FDA mandate at the present time for industry to conduct DNA barcode testing, the requirement to ensure your dietary supplements are tested using the most appropriate methods is a requirement under cGMPs. Moreover, the labeling of a dietary supplement must be an accurate representation of what is in the bottle. This should serve as a reminder to industry of the importance of quality control and industry should use this as an opportunity to reassess the current procedures for testing and labeling
dicentra is regarded in the food industry as an expert consulting group on food safety and quality matters. We can assist you with evaluating your dietary supplements formulation, labels and test methods. We can be reached at 1-866-647-3279 or info@dicentra.com