Alicja Wojewnik, MSc
CEO dicentra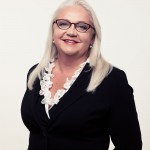 Alicja Wojewnik arrived to Canada from Poland nearly thirty years ago. Leveraging her master's level education as a microbiologist and experience working in a lab, Alicja secured a job at what was then a small company in Windsor called Jamieson Laboratories.
Alicja was appointed by the Health Minister, Allan Rock, to join a Transition Team that would be tasked with developing a new regulatory framework for health products. The Natural Health Products Regulations of Canada came to be as a result of this joined effort.
Recognizing that the industry would need guidance to operate under this new regulatory framework, Alicja established dicentra – a leading global regulatory consultancy that helps companies of all sizes develop and market health products in North American marketplaces. With her strategic approach to regulatory and scientific affairs, her long-standing government relationships and inspirational leadership, Alicja and her dicentra team provide sought-after advice that has helped hundreds of companies establish a leading role in Canada and the United States.
Congratulations Alicja!