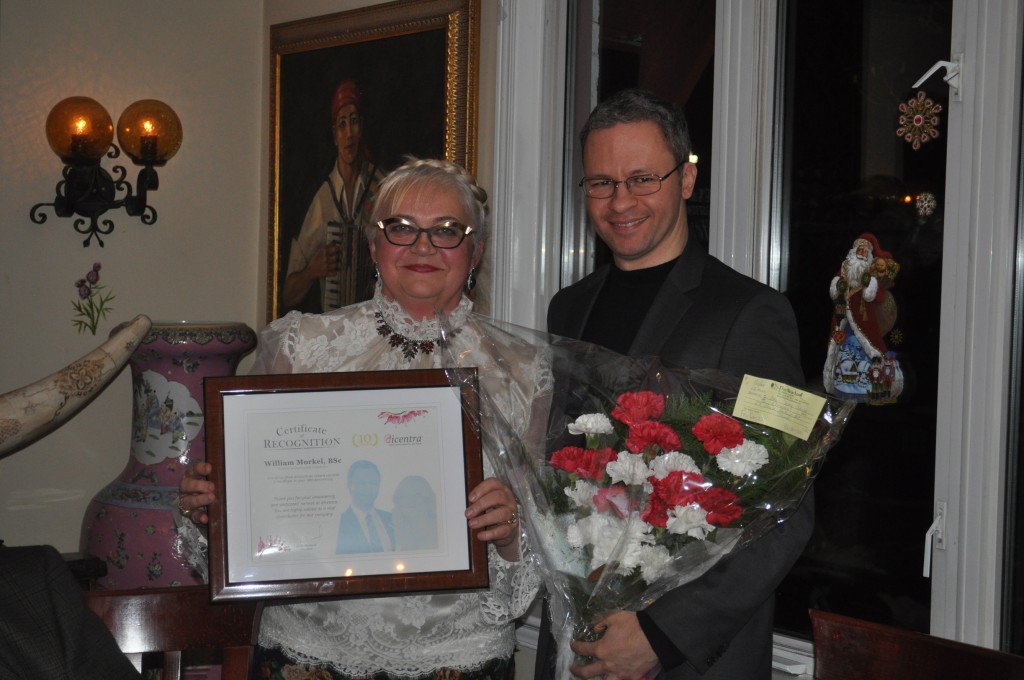 On December 12, 2014, William Morkel, Director of Quality & Compliance celebrated his 10 Year Anniversary at dicentra.
It was a great evening celebrated by family and friends.
We sincerely thank William for the many years of reliable and dedicated service he has given in helping us become a leader in providing scientific guidance on product and marketing compliance, quality assurance, research and development, new ingredient assessments and overall regulatory strategies for health-related products sold in North American marketplaces.
Our future looks bright with you in it. Thank you for your continued commitment William.
Alicja, Peter, Karol and the entire dicentra Team.