Today, the president of the Canadian Health Food Association (CHFA) released the Association's official position on cannabis legalization and the classification of phytocannabinoids as drugs through their addition to Health Canada's Prescription Drug List (PDL). (Further details from the Notice of Intent to amend the PDL can be found here.)
The CHFA, acting on behalf of consumers and industry, advocates for freer access to CBD and for the allowance of CBD and phytocannabinoid ingredients in Natural Health Products (NHPs).
CHFA Position
Here are the points in the CHFA's position on cannabis, released today:
Access to recreational cannabis should not be more liberal than access to cannabis products that can improve the health of Canadians.
We believe that by not reconciling the existing medical access with health products in parallel with the introduction of recreational cannabis, the government has introduced unintended risks to those Canadians seeking benefits from cannabis products.
Canadians want the same direct access to CBD products as can be found in the United States. By making CBD a prescription drug and preventing it from being used in NHPs, the Canadian government is driving Canadians to buy American products, seek products from dispensaries or other illegitimate retail outlets, or to experiment with recreational cannabis that lacks health product labelling and unnecessarily exposes them to THC.
Not all Canadians want to get high.
Our industry and Canadian consumers should not have to wait for legitimate CBD-based NHPs to become available in Canada.
CHFA Expo East
dicentra Cannabis Consulting is sponsoring an industry session at the upcoming CHFA Expo East entitled "Cannabis – The Next Gold Rush" on Friday, September 14, at 9:30 a.m. Register for this important session here.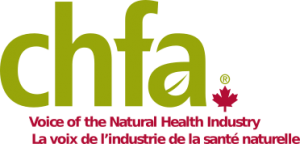 dicentra provides sought-after guidance on product and marketing compliance, quality assurance and safety standards, research and development, new ingredient assessments and overall regulatory strategies for food and health-related products sold in North American marketplaces. We can be reached at 1-866-647-3279 or info@dicentra.com.